Right to choose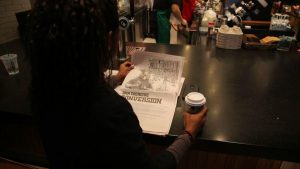 A person at birth can not choose a country by himself, but he has a right to choose a religion. But in some countries, someone has to trade life for one's belief. The countries that have been under religious persecution are the China, Iran and Myanmar. Some countries have civil wars because of other religions. This led to the loss of many precious lives.
Even in Korea, where religious freedom is believed to be guaranteed, two people have already died of coercive religious conversion program. More than 150 people a year suffer human rights violations during coercive conversion program. What's worse is that more than 1,000 victims were confirmed. There must be a good reason to keep her religious beliefs under life-threatening coercive conversion program(CCP) and her choice deserves to be respected. Human rights and security of minority religious people are not protected against those who are inclined to kill them.
Because they can't admit the faith of minority religious people. Moreover, narrow religious discrimination, that believes only his religion and doctrine are right, causes serious religious extremism and drives all the world into terror and violence beyond some regional conflict.
International efforts to promote
religious freedom
As a result of these, 80 percent of the wars that panicked the world in fear are religious wars. If you are a religious person, you should have to work for peace and prevent war. Instead, the fact that religious people are more at the center of the conflict is shameful and it means that they have no qualification as a religious person.
Despite international efforts to promote religious freedom, restrictions on religious freedom and religious discrimination are still on the rise around the world. To solve these problems, a strong international law is needed to eradicate religious discrimination and ensure religious freedom.
The Declaration of Peace and Cessation of War (DPCW) presented by HWPL, which has become a key issue in the international community, has a provision for freedom of religion. The solution for sustaining peace is to enact an international law (10 articles and 38 clauses of the DPCW) to end war and implement it to the letter.
DPCW Article 8 – Freedom of religion
States should activate and participate in systems to enforce and protect fundamental human rights, eliminating discrimination on the basis of religion or belief, and should refrain from and prohibit the usage of religion by governments, groups, or individuals in order to justify or to incite acts of violence against others. (omitted below)
DPCW Article 9 – Religion, ethnic identity and peace
Recognising the threat to peaceful coexistence that violent religious extremism may cause, states should implement, in good faith, legal measures against individuals or groups attempting to perpetrate or assist in gross and systematic acts of violence in the name of religion. (omitted below)
If the leaders of every country love their country and their people, they have to sign the International Law for peace. To do this, we must complete peace with the spirit of that moment when the United Nations begins.
Official: http://hwpl.kr/
DPCW: http://hwpl.kr/en/initiative/lawForPeace

Peace

is up to you

:0

Good luck

!