How much do you know about the Olympics?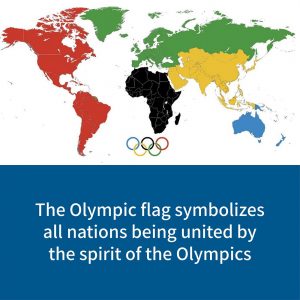 The Olympic Flag is a symbol of the Olympic Games. What do the five coloured interlocking rings represent? The Olympic flag symbolizes all nations being united by the spirit of the Olympics. The Olympic torch also represents "A symbol of world peace". The Olympic Games are a series of international matches based on justice and cooperation, and aimed at peace-building. The UN General Assembly adopted an Olympic Truce for the PyeongChang 2018 Olympics, Paralympic Winter Games.
"Work for peace! We are living in a time of many wars and the call for peace must be shouted. Peace sometimes gives the impression of being quiet, but it is never quiet, peace is always proactive and dynamic." – Top 10 secrets to happiness, Pope Francis
Theme : 'Peace in motion'
29:35-40:54 Opening
2:12:45-2:20:23 'Peace in Motion'
2:29:50-2:49:47 Torch-lighting ceremony
The
Ol

y

m

p

ic

Truce  for PyeongChang

The core contents of the Olympic Truce are as follows:
– Urging the cessation of hostilities (from seven days before until seven days after the Olympic Games)
– Sports in promoting 'peace, sustainable development, human rights'
– Expectations that PyeongChang 2018 will be a meaningful opportunity to foster an atmosphere of peace on the Korean Peninsula and in Northeast Asia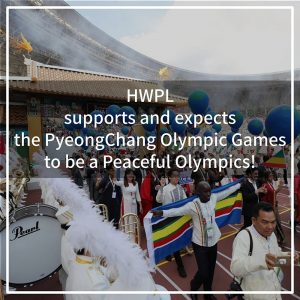 The President of the PyeongChang Organizing Committee stated :
"I will make the PyeongChang Winter Olympic Games a world-backed peace Olympic event with the adoption of the Olympic Truce resolution."
HWPL supports and expects the PyeongChang Olympic Games to be a Peaceful Olympics! I agree, too.
#Pyeongchang2018 #GlobalUnity #PeaceCulture #UNTruceResolution #DPCW #PeaceOlympics #PassionConnected #UNECOSOC #NGO #NewHorizon
Peace

is up to you

:0

Good luck

!