"Syria peace is a top priority"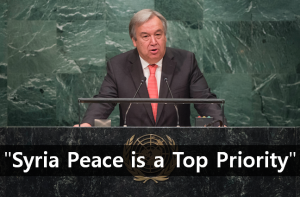 António Guterres emphasized that The end of the Syria civil war is more urgent than any other issue. Also He shouted 'The United Nations should be changed.'
"Our most serious shortcoming — and here I refer to the entire international community – is our inability to prevent crises."
"The United Nations system has not yet done enough to prevent and respond to the appalling crimes of sexual violence and exploitation committed under the UN flag against those we are supposed to protect."
"We want the world our children inherit to be defined by the values enshrined in the United Nations Charter:  peace, justice, respect, human rights, tolerance and solidarity.  All major religions embrace these principles, and we strive to reflect them in our daily lives." – Inaugural address(12 DECEMBER 2016)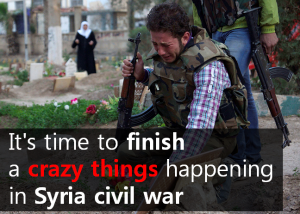 After inaugural address, he said in interview that It's time to finish a crazy things happening in Syria civil war. He added There are no winners and all losers in the Syria civil war. Even if there are divergence of opinion and disagreements between the United Nations member states, There is something more valuable. The value of Syria peace is necessary to us all. Guterres hoped that everyone will be acceptable to Syria peace.
In fact in Aleppo on where the most fierce battle is going, the government took control of region that rebels seized more than 90 per cent.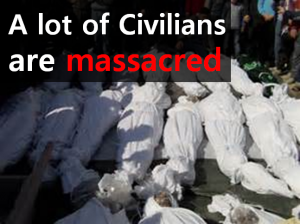 The current UN Secretary General Ban Ki-moon express deep regret at news that a lot of civilians are massacred in Aleppo.
Whose fault?
what do we have to do?
Who is responsible?
I hope that Syria peace will come. I want to see Syira baby's smile.