Timor-Leste, or East Timor, is a Southeast Asian nation ringed by coral reefs teeming with marine life. It has really beautiful natural scenery. But crime continues to be a problem in Timor-Leste, including gang-related violence, robbery (in some cases armed), and assault. There have been attacks on foreigners in Dili during the hours of daylight and darkness. Also, the citizens who live there have suffered a lot.
East Timor genocide (1975-1999)
East Timor was colonised by Portugal in the 16th century, and was known as Portuguese Timor until 28 November 1975, when the Revolutionary Front for an Independent East Timor (Fretilin) declared the territory's independence. The East Timor genocide refers to the "pacification campaigns" of state terrorism by the Indonesian government during the US-backed.
From the start of the invasion in August 1975 onward, the wholesale massacre of Timorese civilians happened. At the start of the occupation, FRETILIN radio sent the following broadcast: "The Indonesian forces are killing indiscriminately. Women and children are being shot in the streets. We are all going to be killed…. This is an appeal for international help. Please do something to stop this invasion."
Amnesty International estimated that one third of East Timor's population, or 200,000 in total, died from military action, starvation and disease from 1975 to 1999. In 1979 the US Agency for International Development estimated that 300,000 East Timorese had been moved into camps controlled by Indonesian armed forces.
Also, Indonesian military abuses against women in East Timor were numerous and well-documented. Amnesty International USA wrote: "Women are reluctant to pass on information to non-governmental organizations about rape and sexual abuse, let alone to report violations to the military or police authorities." University of Oxford held an academic consensus calling the event genocide and Yale university teaches it as part of their "Genocide Studies" program.
However, a strong wind of peace is blowing again these days.
HWPL Peace Walk In Timor-Leste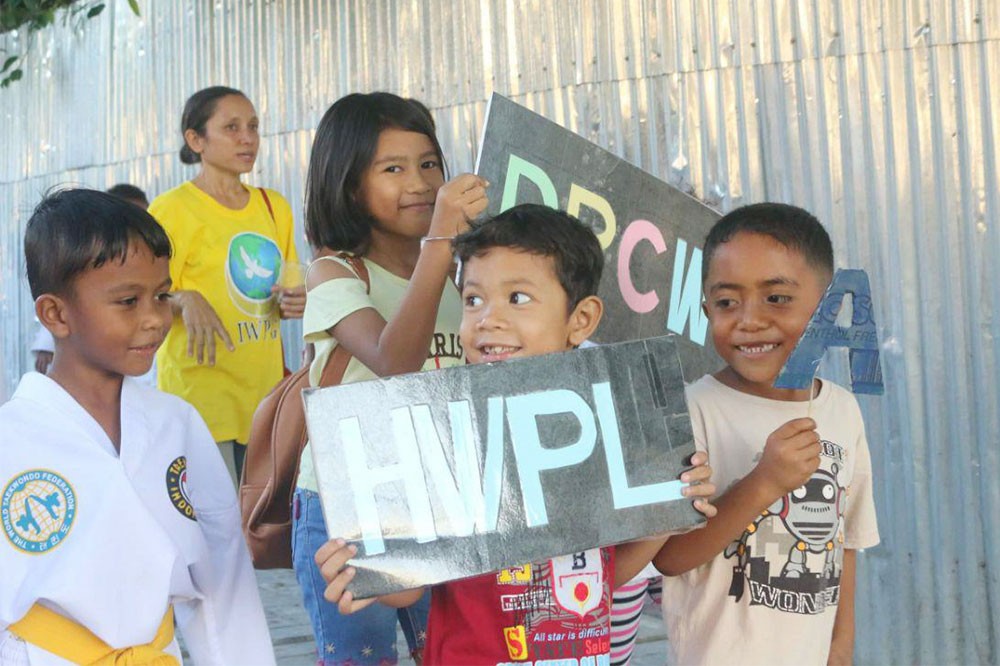 On June 8, 2019, Peace Walk event of HWPL was held on May 25 at the Radio Community Atoni Lifau in the Oe-Cusse area together with government officials, the heads of NGOs and school students. Every year in Timor-Leste, HWPL has held the event in Dili, the capital city. This year, it was the first time in Oe-Cusse, not in Dili. Do you know Oe-Cusse? UN troops and the "Sangnoksu Unit" of Korea were dispatched together to fight for the independence of Timor-Leste in the past. After the war, there is a lot of exchange with Korea.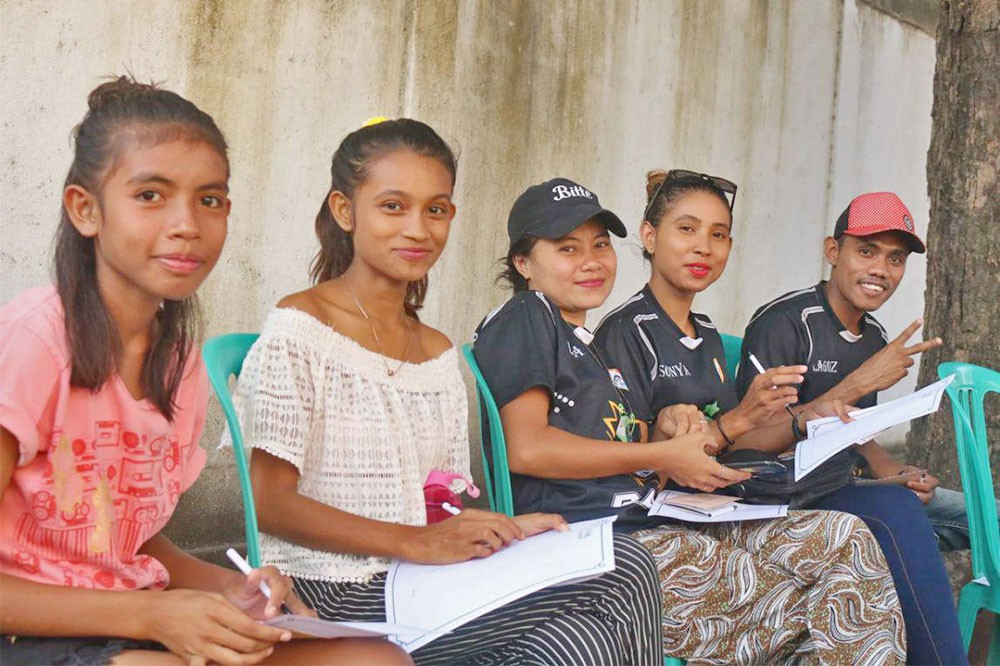 During the Peace Walk, they walked to the memorial stone for the sacrifice of Sangnoksu Unit who sacrificed for the independence of East Timor. Independence… What a heart-wrenching word? The smiling children don't know anything, but the ancestors who achieved independence must be really happy. It's hard not to forget that gratitude, but… Youth must do it. And the most important thing we need to do is to stop the war from happening anymore. Let's leave peace as a legacy for future generations!
They made a promise to work together with HWPL for peace from now on. The event was also broadcasted on the national broadcasting station GMNtv on June 12.
Reference:
http://hwpl.kr/en/news/view/190801415/0/TimorLesteThePeaceWalkInTimorLeste
Peace is up to you :0 Good luck!