On March 14, what day?
What day is it? Drum roll sound~~ 1st Annual Peace Forum of Declaration of International Law! On March 14, 2016, the declaration for the achivement of world peace in this era was proclaimed. It's a international law. The objective of this law is to remove war in the world without exception. Many influential people are gathered to celebrate this day.
International law : http://hwpl.kr/en/initiative/lawForPeace
Why HWPL? : has the a

ns

we

r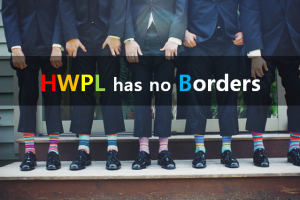 The chairman of HWPL said "We have the answer to achieve Peace" When I heard it first, I can't understand what it means. Do you? HWPL is working with IPYG and IWPG. IPYG is a group of young people. IWPG is a group of mother. There are really a lot of people. I can't understand why these two huge group follow HWPL. What a surprising is that leader of IWPG said the same thing. It is that "HWPL has the answer."
Legislate Peace Campaign : DPCW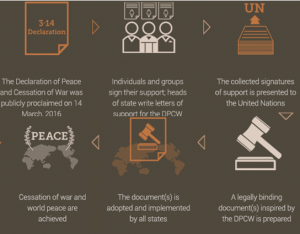 The purpose of HWPL is to end WAR. Maybe you can think it is not possible. Is it so naive? Is it an unattainable ideal? But the walking of HWPL makes us to believe. We get a hope. I can have the faith that we can do it! and I can too. The HWPL's Solutions is establishing of international law aiming to construct a world of peace. It is famous for substantial and practical way to achieve peace. HWPL's Legislate Peace Campaign is spreading out around the globe. How many? 630 events being held in 176 countries with over 1 million participants. #LegislatePeace
"
630

events 

176

countries

 1 million

participants"

"When the light of heaven shines in the hearts of people, it becomes the light that never fades away."
– HWPL

Home : www.hwpl.kr
Twitter : www.twitter.com/hwpl_kr
http://www.hwpl.kr/en/project/legislatePeaceCampaign
Peace

is up to you

:0

Good luck

!