Dream Motivation : Who are you?
It's hard changing your life. You may be in a lot of disappointment, a lot of failure, a lot of pain. How was your day today? Is it tough? Why is this happening to me? Please answer me! I can't understand anything! Perhaps, there may be no growth and development for years. Do you know about yourself? It is never easy question to answer. If you can't find the answer, Dream Motivation is no where.
Journey to seek a sense of identity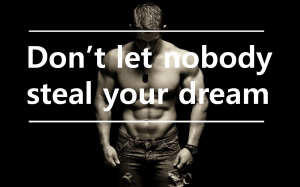 When you become the 'right-person', what you do is you start separating yourself from other people. You may take disgusted looks lying down. It's necessary to get the losers out of your life. But it is not the end. Do you want a happy ending? You can say 'I want a council, I want to be a engineer, I want to be a doctor.'
---
Listen to me : You can't get to that level.
---
Peace

is up to you

🙂

Good luck

!