Korea Peace Unification Forum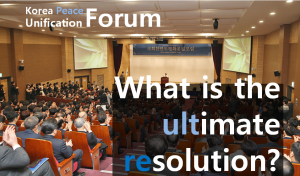 On November 30th, Korea Peace Unification Forum was held at the Korean National Assembly Member's Conference Hall. Politicians and NGO representatives said what to do something. Also the Ambassadors to Korea are participated in this Forum from 12 countries including El Salvador, Cambodia, Costa Rica, Poland, and Laos. The purpose of Forum is to establish peacebuilding measures for the unification of Korea and global peace. What is the current state of the world? There are recent provocations from North Korea's nuclear tests. Due to North Korea's nuclear threat, the situation in the Korean peninsula is now at a crisis point more than ever before. War is terrific. Have you been engaged in warfare? Listen to a veteran.
"As a soldier in the infantry division at the frontlines during the Korean War, the words of the dead soldiers and the sounds of the firing of shots during the war even today are still ringing in my ears. We were born in the same world, but I could not see the flowers bloom even once. Politicians cannot compensate for this tragedy." – Chairman Lee
What is the ultimate resolution?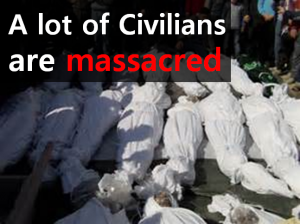 In the panel discussions, the unification of the two Koreas was suggested by the ultimate resolution of Korean peninsula crisis. We are left with the choice of either a peaceful solution or a military solution. But It is difficult to resolve. How can we achieve the unification? We need practical ways to change the world.
President Chung continued, "Rather than creating peace through the passive means of just opposing the war, we need to realize an active concept of peace. The ultimate solution for North Korea's nuclear threat and the North Korean problem is unification. It is now an urgent matter to prepare an active unification policy."
D

P

C

W is the ultimate solution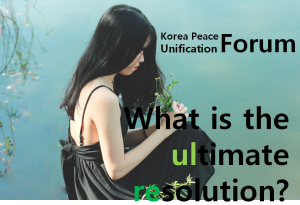 Chairman Lee proclaimed "HWPL has made peace agreements with present and former presidents and heads of state, chiefs justices of Supreme courts, university presidents, religious leaders, and the heads of international organizations, and this news has been broadcasted all around the world. The cessation of war and world peace will become a reality because everyone desires for peace rather than war" and finally "We have the answer to peace which is the DPCW." I'm sure it will cure the world more beautifully. DPCW is the solution!!! Let's become the messengers of peace!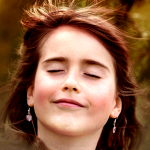 Peace

is up to you

:0

Good luck

!