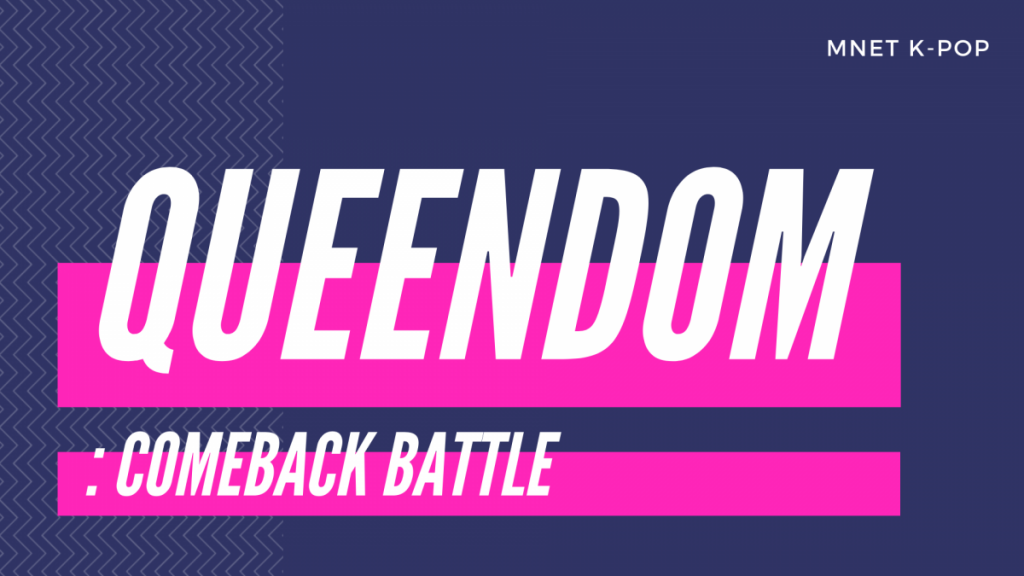 Queendom (Korean: 퀸덤) is a 2019 K-POP television reality program that aired on Mnet, starring Park Bom (박봄), AOA (에이오에이), Mamamoo (마마무), Lovelyz (러블리즈), Oh My Girl (오마이걸), (G)I-DLE (여자)아이들.
The concept of program is a comeback battle between 6 K-POP girl group acts, in order to "determine the real number one" when all 6 release their songs at the same time.
There was a lot of controversy in the beginning because this program maybe encouraged war between K-POP fandoms. However, as the episodes went on, it became more and more heartwarming as they discovered new charms of each idol.
I watched a video while eating today, and I couldn't take my eyes off it.
The last performance is great, but the first performance is really great.
Dancing in a group suit is also cool, but the scene where dancers appear in the middle is fatal.
Mamamoo makes good use of each color. This team won. yeahhhh 🙂
It's a novel concept. olalla
The performance was worth seeing. I hope they don't get stuck in the frame of being an idol and make good use of their strengths as an artist.
Peace is up to you :0 Good luck!