Why did religious leaders gather?
A religion has its role that should spread love and peace. But Destorying individuals and families with powerful authorities is our reality. Furthermore, it induces conflict between religions and countries. Religious people are doing violence and oppression in the name of God and making the global future darker. If we want true peace now, we must stop.
Man Hee Lee, Chairman of HWPL, emphasized "There's nothing more shameful than knowing that the majority of wars are caused by religion. And not only that, but should fighting and taking people away by force and beating them be happening? This is not a religion. In order to achieve peace, even our religion should become one." The Chairman Man Hee Lee strongly proclaimed religions must become one in order to achieve peace for humanity.
Religious leaders are not people with little influence. Every word of them is powerful. Religion and ideology are the key reasons for world wars. Once religious leaders have a good heart, the world is at peace. But if religious leaders take the wrong mind, who can take responsibility for the deaths of those countless people?
What is the Answer to Peace?
First, Declaration of Peace and Cessation of War (DPCW)
Do you think peace can be achieved? When we are making a living, spending my personal time, there are people who risked their lives for peace. They are the messengers of peace of HWPL. Especially, despite being over 80 years old, the chairman Man Hee Lee is ahead of all others in work of peace. This is why he is called "the Father of Peace" and why he is supported by 1.6 billion Youth and 3.7 billion Women.
To prohibit the discrimination between nations and religions, HWPL proposed great peace plan called the DPCW. It is a powerful bill that prevents war caused by religion. The Declaration of Peace and Cessation of War (DPCW) has articles to be able to end the war. Article 8 – "Freedom of religion", Article 9 – "Religion, ethnic identity and peace" and Article 10 – "Spreading a culture of peace" are examples. For this reason, Religious groups are strongly urging for the DPCW legislation.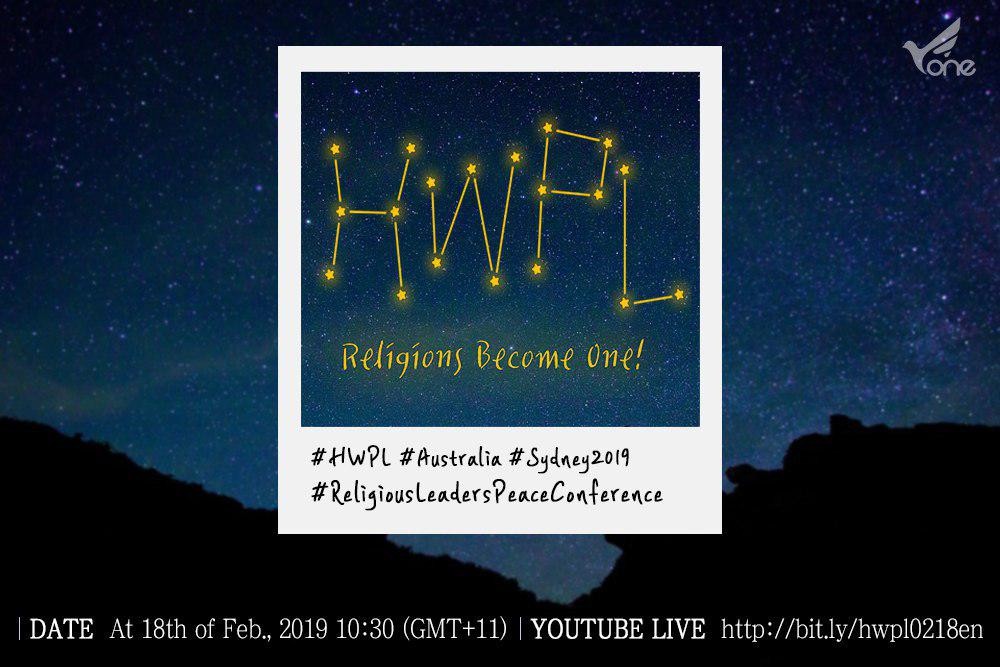 Second, HWPL WARP Office
At HWPL's WARP Office, approximately 20 religions and 2,410 people attended. They find the right path for religion through Scripture Comparision and Confirmation.
The chairman Man Hee Lee emphasized "There will only be fighting if there are two or three, or hundreds of religions. But if the scriptures become one then so do the religions. In order for us to be born anew and to become one, we need to know some things that are wrong in our own religion, and to grasp reality." HWPL is to eradicate social problems caused by religion. Establish international cooperation and solidarity.
He continued "Anyone who received the order of God will have a purpose. We have been running around the world with the answer given from above. At this point, we must work to become one in God as promised. When we come with an answer that can achieve peace, and if everyone is working together by becoming one, it will be done."
What happened all over the world?
There are numerous religious problems in the world. As you can attest, you can see from the story of Nadia Murad, the winner of the 2018 Nobel Peace Prize. She is a victim of Coercive Conversion to ISIS. Also in South Korea, two people were killed by coercive conversion. Religious leaders who support world peace strongly criticized this incident. In particular, peace activists around the world protested for the 27-year-old Gu Ji-in who suffocated of coercive conversion in January 2018. Foreign media such as The New York Times and the Washington Times also helped the victims like Ms.Gu.
If you want to know more:
http://www.peacestep.com/2019/01/02/iwpg-held-memorial-to-ban-coercive-conversion/
http://www.peacestep.com/2018/12/06/dpcw-a-definite-solution-to-eradicate-coercive-conversion/
http://www.peacestep.com/2018/08/10/africa-pray-for-peace-religious-freedom-uniting-against-coercive-conversion-1/
http://www.peacestep.com/2018/08/10/africa-pray-for-peace-religious-freedom-uniting-against-coercive-conversion-2/
One religious leader said "Unfortunately at times as an advocator of one religion, we start enforcing our beliefs on others. These actions are a violation of basic human rights and must be stopped!"
Another religious leader emphasized "Recently, very recently, one young lady was killed by a hard attack while she was taught by a preacher who converted her religion by compulsion. It is too bad that this accident happened among Christians who spread the spirit, just as the spirit of love. First, religions should respect and love one another, then this whole humanity will become one."
Religious Leaders Peace Conference, Sydney 2019
Religious World Without Discrimination, Religious Leaders Becoming one
Date: 18th of Feb., 2019 10:30 (GMT+11)

HWPL #ManHeeLee #No_Religious_Discrimination #30th_Peacetour #Australia #BecomingOne #ReligiousLeaders_Peace Conference
Peace has always been a distant future for us. However, if religious people all over the world become one, "Peace" will become reality. Let us all work together with the mission of peace. "WE ARE ONE! WE ARE ONE!
WE ARE ONE!"
Official: http://hwpl.kr/en/news
http://warpsummit.org/
Peace is up to you :0 Good luck!