Inter
faith

dialogue : The

critical

point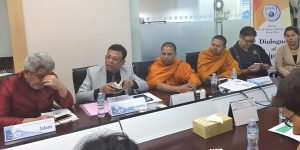 On January 19, an interfaith dialogue with religious representatives from Buddhism, Christianity, Islam and Hinduism discussed the role of religion in making a peaceful world. Heavenly Culture, World Peace, Restoration of Light (HWPL), an international NGO affiliated with the UN ECOSOC, held the 32nd interfaith dialogue in Bangkok.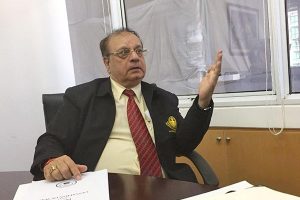 "We talk about dialogues based on scriptures, which is very important part of peacebuilding to individual person. It is also important to understand that we have to build peace within ourselves first, the inner quality of person," said Sathit Kumarn, president of Ramakrishna Vedanta Society of Thailand and advisor the National Legislative Assembly in Thailand.
Dialogue of Scriptures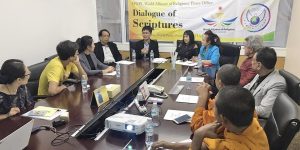 In the meeting, the panel discussion was carried on. "The founder of religion (The Messenger) can't teach from his own knowledge, they have to teach only from the will of the heaven which is revealed to them from God," said Dr. Husni Hamad. Also, one pastor said "The founder of religion should not teach from his own knowledge but on the basis of the which the person has received from heaven."
"What is required is to think about how to make people as human being and teach the values of human being. It can be establishing religious studies in schools and build programs regarding human development together with spiritual enhancement," said Mr. Kumarn.
Peace

is up to you

:0

Good luck

!