Amazing Color of Turkey!!!
Turkey has a very diverse culture that is a blend of various elements of the Turkic, Anatolian, Ottoman and Western culture and traditions. Also, Turkey is not the only country in the world that is famous for its beautiful textiles, but only Turkey has Tulu, an amazing shop with a myriad of exceptionally colorful goods. Turkish culture is a product of efforts to be a "modern" Western state, while maintaining traditional religious and historical values.
The news of peace is also heard in Turkey, which is so beautiful.
Türk Gençler Sultanahmet'te Barış Etkinliği Düzenledi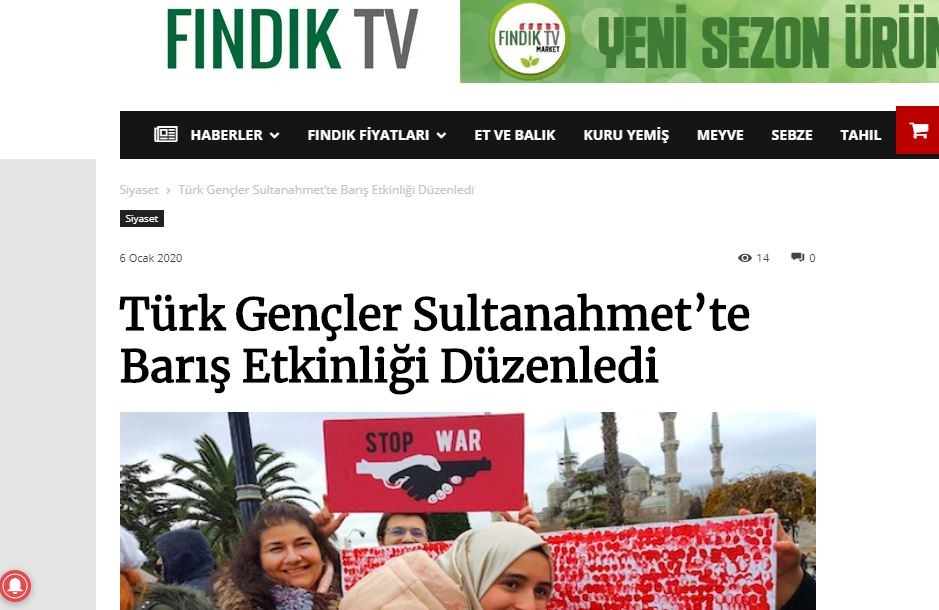 The event took place in cooperation with the International Peace Youth Group (IPYG) and HWPL, under the leadership of the Chairman Man Hee Lee. In the event, historical beauties such as Sultanahmet and Hagia Sophia were in the middle of the square. The participants painted the Turkish flag and showed their support for the peace campaign. Turkey was also performed simultaneously with similar events in many places in the world.
Stating the importance of DPCW, the Chairman Man Hee Lee said, "DPCW represents the will of global citizens. Societies want to be at peace and to live together in peace. This declaration advocates that everyone should build peace. The DPCW's 10 articles and 38 clauses provide the basis for the peace of all world communities."
About Declaration of
Peace and Cessation of War (DPCW)
The DPCW dates back to South Korea, where 150,000 people called for and participated in the Peace Letter Campaign. The declaration focuses on resolving conflicts in many regions around the world through international cooperation. It is also stated that the implementation of international law is of critical importance for achieving world peace and spreading the culture of peace.
Reference:
https://www.findiktv.com/turk-gencler-sultanahmette-baris-etkinligi-duzenledi.html
Peace is up to you :0 Good luck!