The Messenger of Peace with Light
"I saw the Light from him!"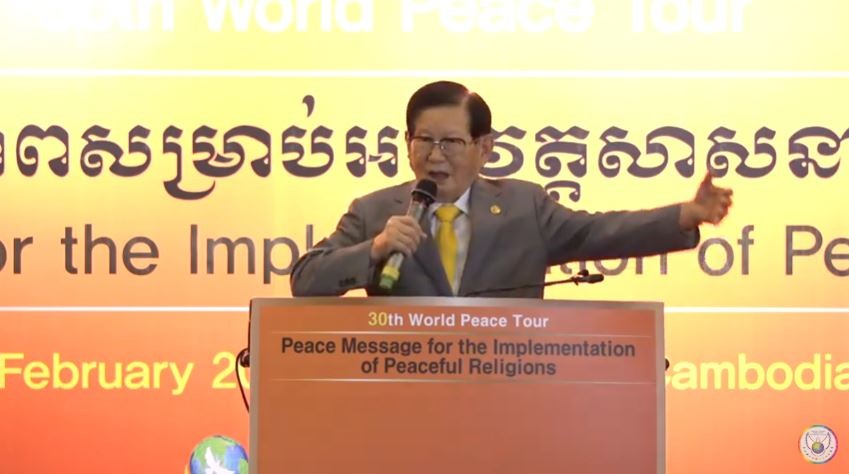 During the HWPL World Peace Tour, there were often people who recognized at a glance that Chairman Man Hee Lee was the messenger of peace. Let me tell you the story of those who came to see the light.
1. During the HWPL 9th World Peace Tour in April 2014, the Chairman Lee and Peace Mission stepped off the plane to pick up their luggage, and a couple came and told them to take a picture of him. When asked "why?", they said "I saw a big light on you, so I wanted to celebrate it because it's mysterious." The couple were religious leaders who led 300 churches in Mexico. The couple is currently working as HWPL ambassadors, currently, 556 HWPL ambassadors are working for peace, which also affected the spreading the culture of peace in Mexico.
2. During the HWPL 9th World Peace Tour, Brazilian lawyers and doctors came to take pictures with the Chairman Man Hee Lee. They first saw him at a seminar two days ago, and he was seen as a light among many religious leaders. They said "Two days ago, you appeared to be a light in the middle of religious leaders at the seminar. It's like a dream to meet again." Among them, women joined the IWPG right there.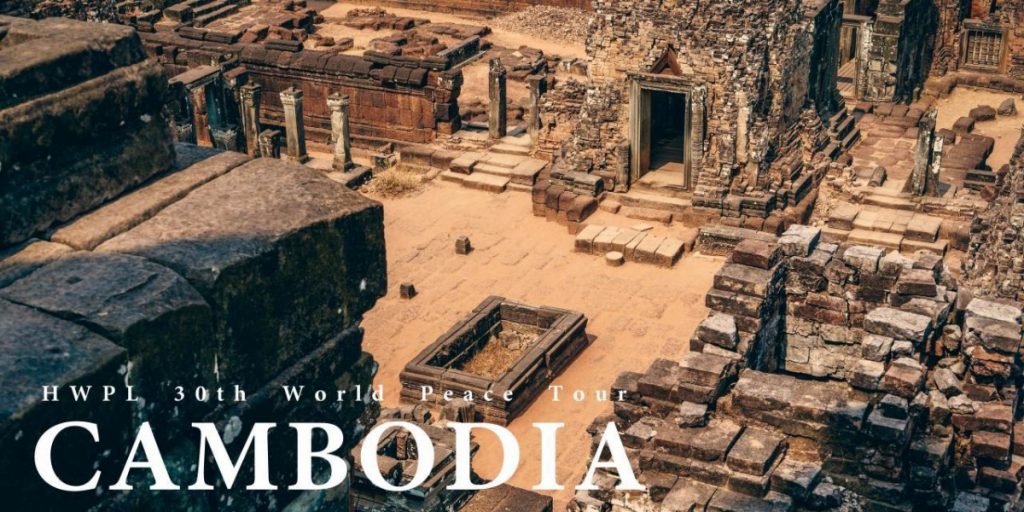 3. During the HWPL 14th World Peace Tour, a rabbi met in New York also begged the Peace Mission to take a picture with him, saying he saw the light. And he promised to come to the 918 WARP Summit.
4. When HWPL went to a former European president's house on a visit, they saw his wife at home very surprised and asked her why, and she said "There was no human being seen and a large image of light came in" when the Peace Mission entered.
This happens frequently during Man Hee Lee's peace tour. This is another way for the Messenger of Peace to inform the people light of the "God is with him" and to continue the meeting that Heaven has been arranged.
Reference: "True Story" Book of HWPL
Comparative Study on religious Scriptures
The WARP Office continued its steps to achieve harmony and peace with local religious leaders in the Philippines, Australia and Cambodia. For peace between religions, the WARP Office is now actively engaged in exchanges around scriptures in different countries, and is receiving favorable reviews as it creates an understanding ground for other religions. Recently, they have voiced their opinions on the ban on religious discrimination and the elimination of coercive conversion.
Participants of the forum said "In order to build peace between religions, we must find the most trustworthy scriptures and truths through the comparative study on religious scriptures, and in order to achieve this, we must continue to have conversations between religions."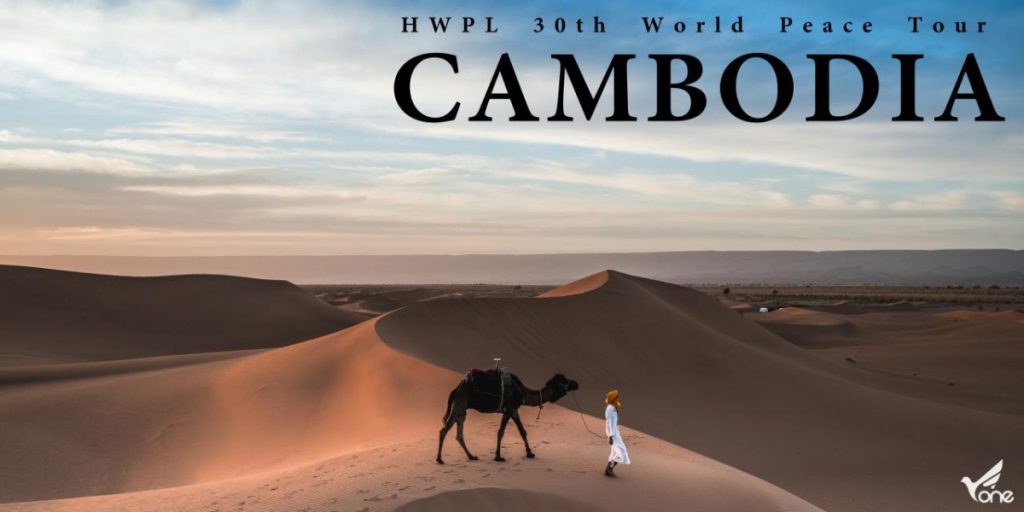 "This is the answer to the peace of religion."
One president of the Islam society, who participated in the debate, "We should find and study the most reliable religious scriptures for peace between religions. We should try to accept them wholeheartedly, even if the scriptures are not his own religious scriptures."
The WARP Office is currently held in 219 regions in 128 countries and is urging unity among religions. HWPL said "It is regrettable that religion is becoming an occasion for international conflicts. The comparative study on religious scriptures is a way to overcome differences in religion and find core values of mankind."
Reference: http://hwpl.kr/en/initiative/allianceOfReligions
Other HWPL 30th World Peace Tour Postings:
HWPL 30th World Peace Tour: HWPL Philippine's WARP Office "Dialogue of Scriptures" #2
HWPL 30th World Peace Tour: Religious Leaders Peace Conference, Sydney 2019 #3
Peace Message for the Implementation of Peaceful Religions
Date: At the 22nd of Feb., 2019 08:00 (GMT+7)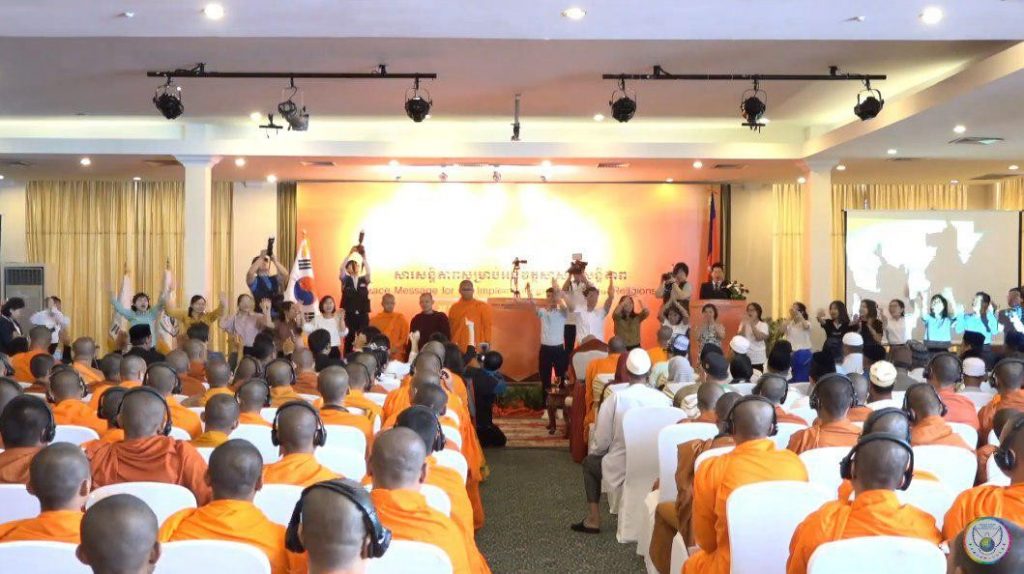 Cambodia Peacebuilding
Here, I wrote a posting about Cambodia's history. Cambodia is a country with a lot of pain and suffering. The "Killing Fields" (Khmer: វាលពិឃាត) is where collectively more than a million people were killed and buried by the Khmer Rouge regime, during its rule of the country from 1975 to 1979, immediately after the end of the Cambodian Civil War.
Great Supreme Patriarch Tep Vong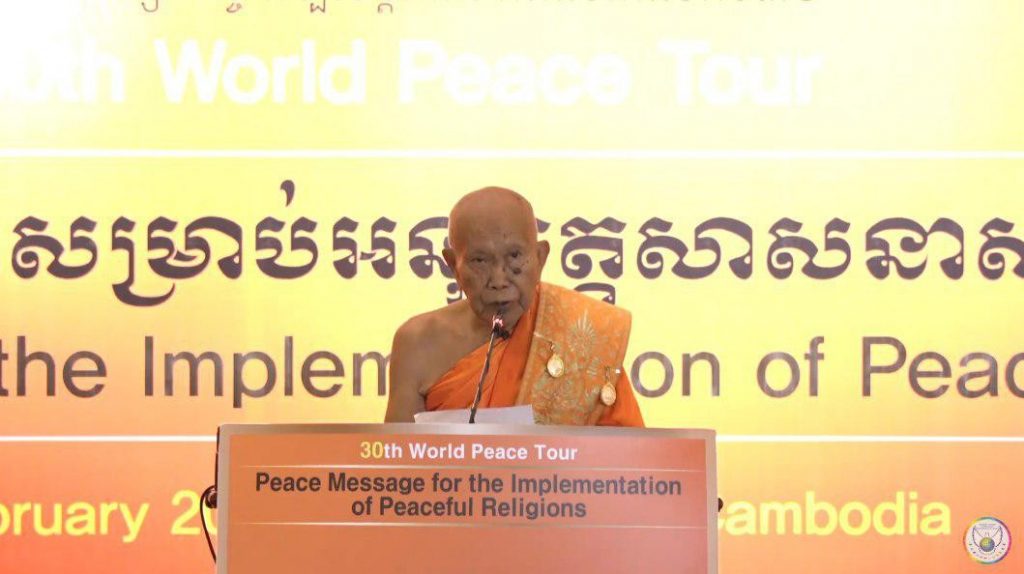 He made an impressive speech. Even at many years of age, his desire to devote himself to the peace movement was like Gandhi. Many young people must respect him. He said "As a Supreme Patriarch, on behalf of the Cambodian Council of Religious Affairs, we welcome the visit of the Chairman Man Hee Lee. He is one of the most famous people in the world, who has brought together all the leaders of religion, state, education and law to create cooperation, and to bring peace to this time and to the future. Cambodia is a Southeast Asian country with many wars and sorrows the world has never seen.
But on January 7, 1979, the Democratic Kampuchea, Pol Pot's government, was collapsed. On 1998, the Prime Minister Hun Sen and the Cambodian People's Party completely ended the civil war that was taking place in the Cambodian kingdom. So since 1998, Cambodia has had peace, and Cambodia has had many opportunities to develop its economy.
Cambodia has never had a religious conflict. According to Article 43 of the Cambodian Constitution, every Cambodian citizen has the right to follow the religion he or she wants. With the support of the government, all religions in the kingdom of Cambodia are holding religious meetings and communicating. For example, on February 6, 2019, the HWPL Religious Youth Peace Camp was organized in cooperation with IPYG.
I have been active in peace with Cambodian people for 40 years since 1979. I am currently engaged in peace activities, and I want to do peace activities in the future as long as my health permits. In order for future generations to live in a time of peace, we must work together to educate future generations to live in peace. Through this cooperation, I hope that we can end war and conflict in this world and that our future generations will live in peace forever.
Lastly, I hope that the four blessings of Buddha will be yours, Chairman Man Hee Lee, all distinguished guests and ladies. The 4 blessings are Life, beauty, happiness and power. Thank you."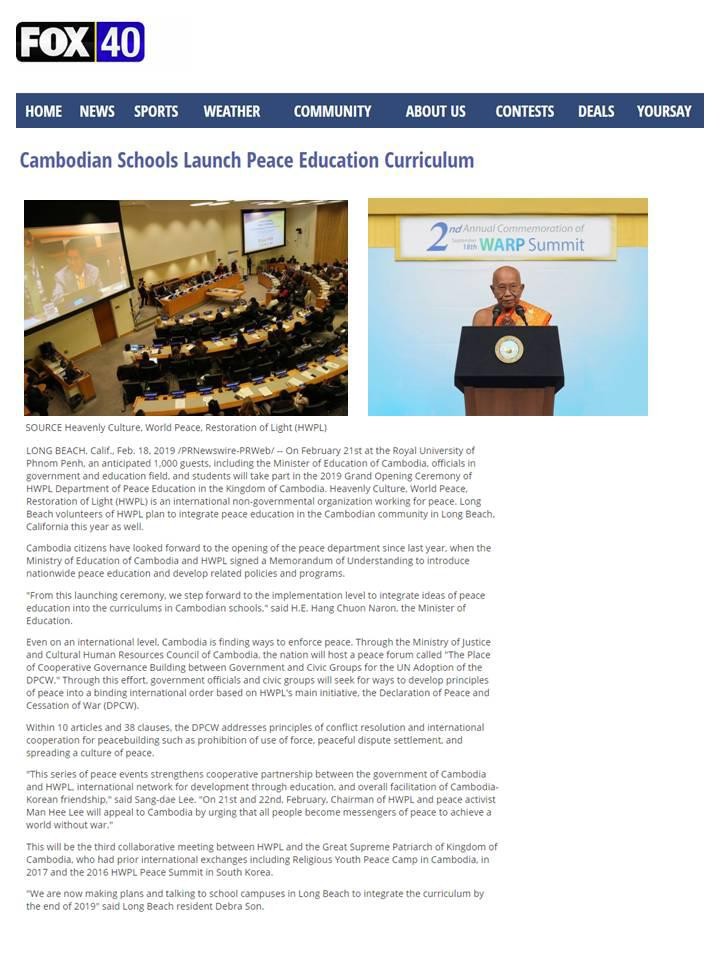 Chairman Man Hee Lee Peace Quotes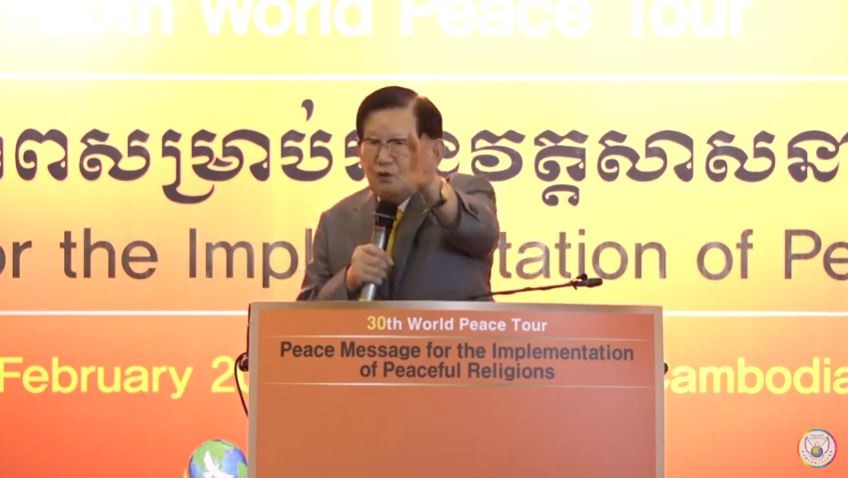 In particular, the Chairman Man Hee Lee of HWPL emphasized "Religion should do good and give hope to the world, but today's religion is causing many wars and conflicts. Aren't they doing worse than nonreligious people? That's why the religious world must look for "the Truth". All religious leaders around the world should participate in comparative study and discussions on religious scriptures. Religion will be one under the most reliable scriptures."
His speech will be addressed in the next posting. The Chairman Lee is the messenger of peace with the answer to peace, and he spoke with all his heart. Despite his old age, he is risking his life for peace. That's why he is supported by 1.6 billion Young people and 3.7 billion Women.
#HWPL #ManHeeLee #ReligionPeace #Cambodia
#Peacemessage #30th_Peacetour
Reference: http://hwpl.kr/en/news
Cambodia infonews: Cambodian government seeks peace-building with a NGO
Peace is up to you :0 Good luck!