It's more touching to see it in person. People from all walks of life are trying to bring the DPCW to the United Nations. Everyone is filled with a desire to achieve peace. Because no matter how much money they given, it is hard to do work of peace. But it is more hard to do without any money. But they are doing passionately.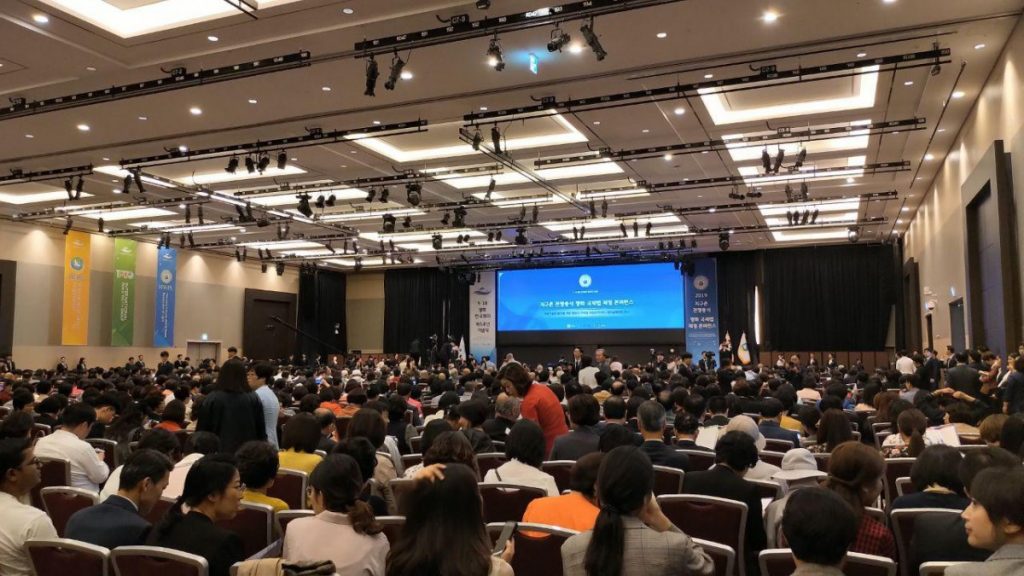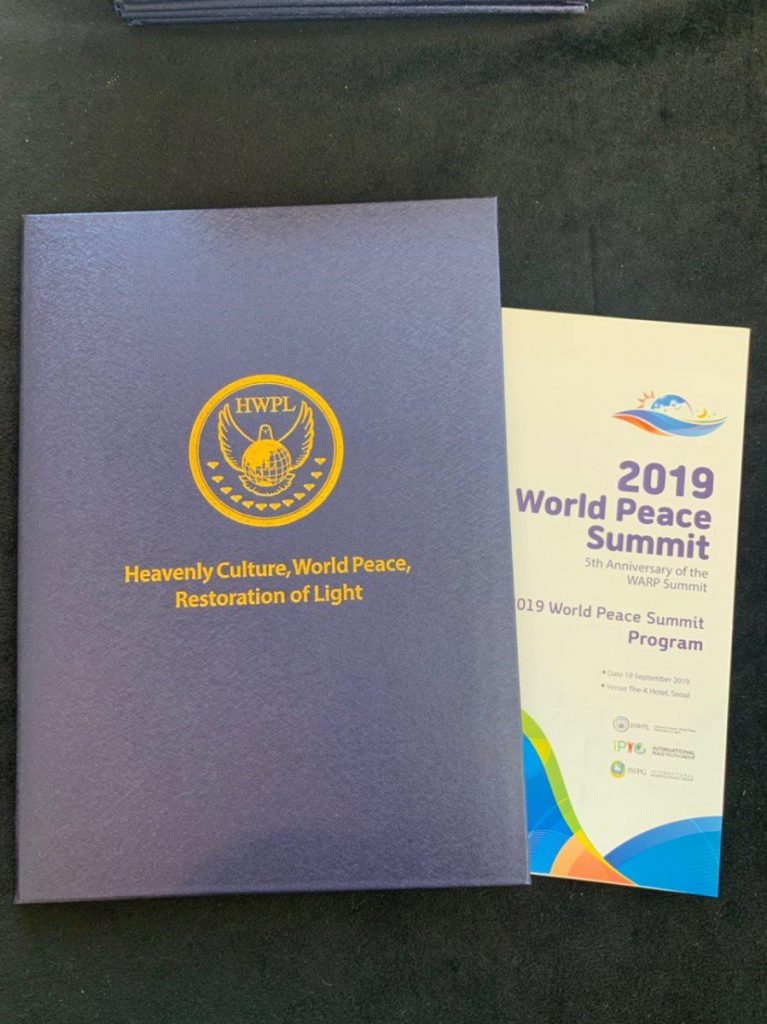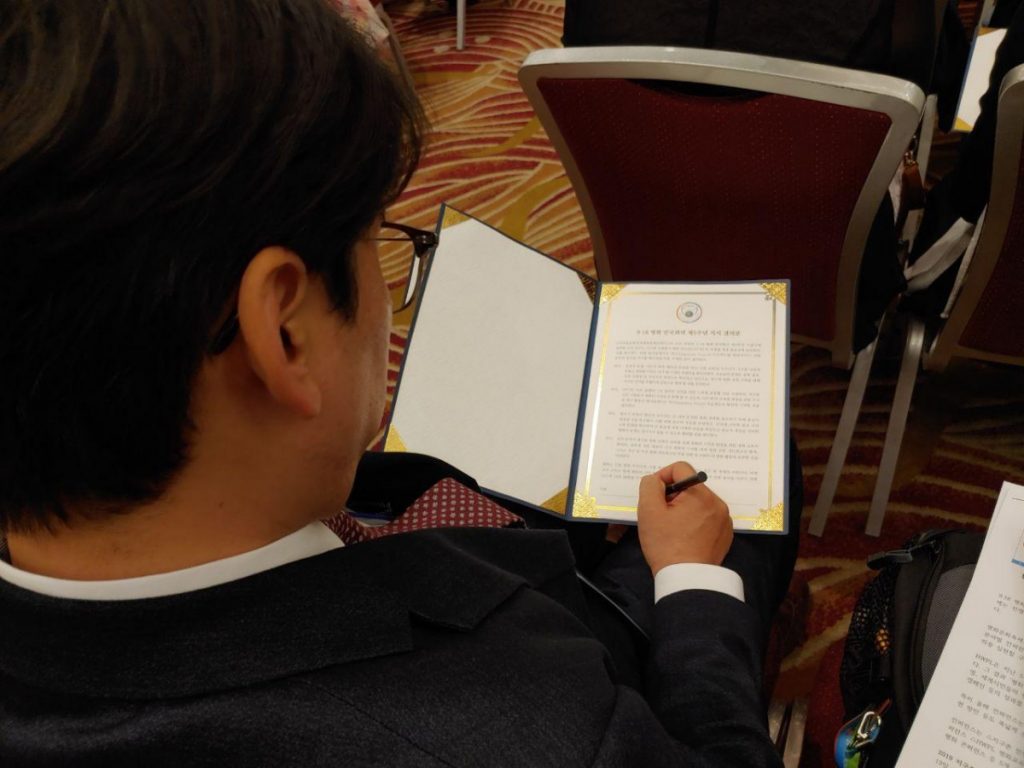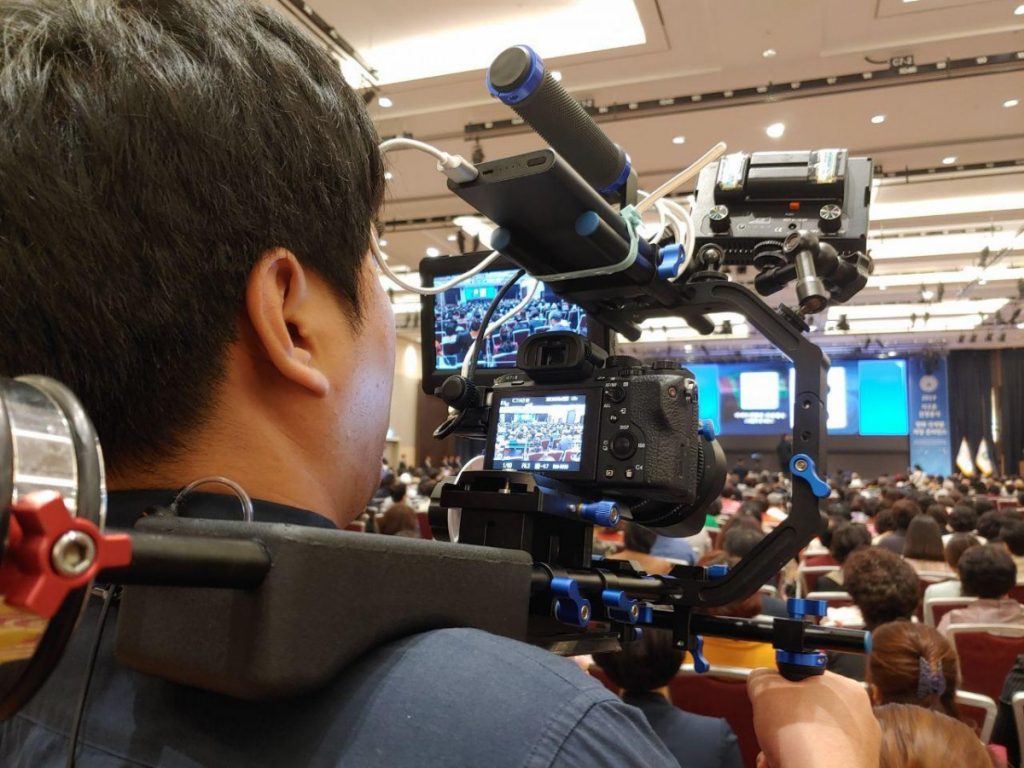 Speech of IPYG Director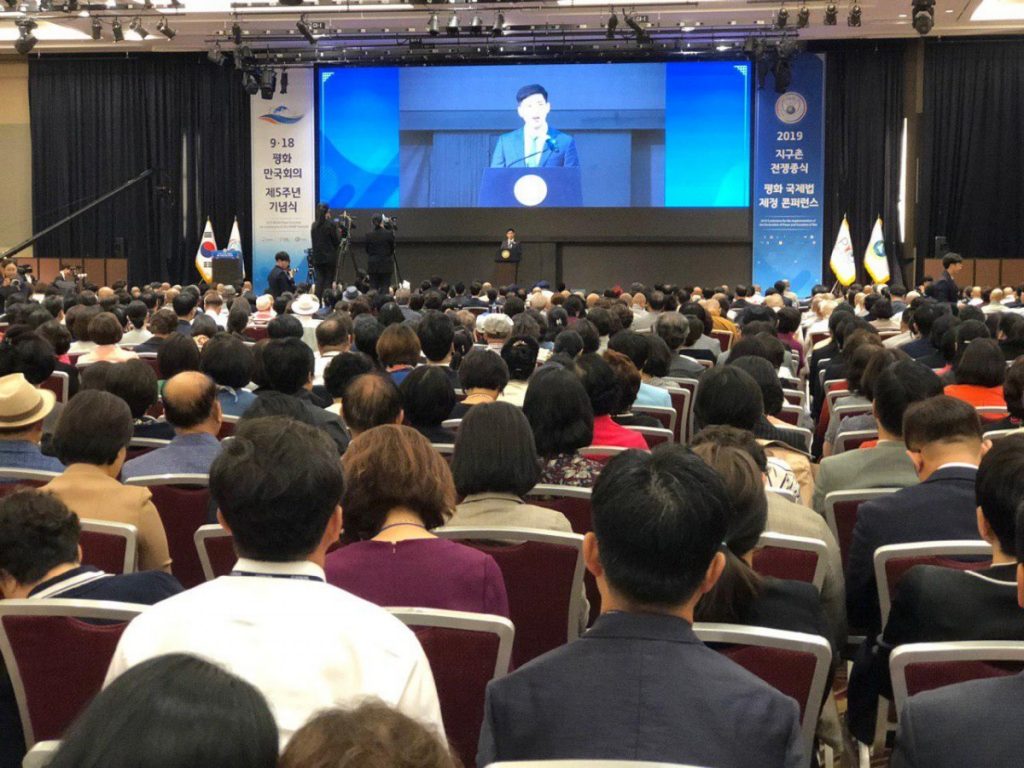 "We are here to commemorate the work of peace as we have witnessed from the video clip together with these family members. At this moment I'd like to share the compliments of HWPL's activities for the past year and their significance.
Firstly with regard to international law, global support to implement the DPCW as a legally binding international document has expanded greatly in March 14, May 25th in 2019. In two occasions we send peace letters that explain the necessity of the DPCW and the wish of the citizens around the world is not just echoing in the empty space but bringing active supports from lots of states. 7 current presidents including the United States, Sri Lanka, Kiribati, North Macedonia, etc, have responded to that letter. In addition those response letters keep coming.
Through 30th world peace tour, we have received support from organizations composed of of former heads of state and Caribbeans such as CCLP and signed MoU with HWPL to express supports from the countries in that region. Following the support from Eastern Europe and Africa in 2018, support for HWPL has expanded to Oceania and the Americas in 2019, establishing support foundation in all the continents of the world.
Dear participants as you have seen from the the survey result, the world is recognizing the voices of the citizens have greatest power to change their countries stronger than any other methods. In addition, world citizens are also gathering their voices for HWPL and DPCW. If we become one as a one voice, there is nothing that we should be afraid of. For a next one year, please participate in those peace projects so that we can achieve peace initiatives together. If we become one, we can definitely achieve this! We Are One!"
Do you have any questions about why DPCW is the answer to peace? This time, it was newly added because Eastern and Western cultures harmonize. There are three reasons for this, and the DPCW itself has the answer. 🙂
WARP Summit: http://bit.ly/2Zi1BDQ
HWPL: http://www.hwpl.kr/en/
HWPL Headquarters e-mail: hwpl@hwpl.kr.
Sign your support for DPCW: http://bit.ly/30lrUdI
Online Peace Letter: http://bit.ly/2P2ZgNj
Teaser1: http://bit.ly/2YX7mMd
Teaser2: http://bit.ly/2ZnWUMW
Peace is up to you :0 Good luck!