Peace and Love – #Lyrics

Yay! This song here you know, it is a song about love, about peace and love for all mankind.#Together_Peace #2019WorldPeacesummit #LegislatePeace #PeaceSong pic.twitter.com/t0NePBCQMY

— HWPL (@hwpl_kr) September 16, 2019
On 18th of September, "2019 World Peace Summit: 5th Anniversary of the WARP Summit" is held under subtitle, "Legislate Peace" – Implementation of the DPCW for Sustainable Development. It will be held on today in Korea, and "Legislate Peace" projects have already been under way around the world. There were 193 events in 164 locations in 112 countries. (136 countries participating)
You've already seen a lot of my old posts, haven't you? So I brought some today, too! There are so many great pictures. But before that, I want to see the picture of my friend who is on the scene today. 🙂 I love you.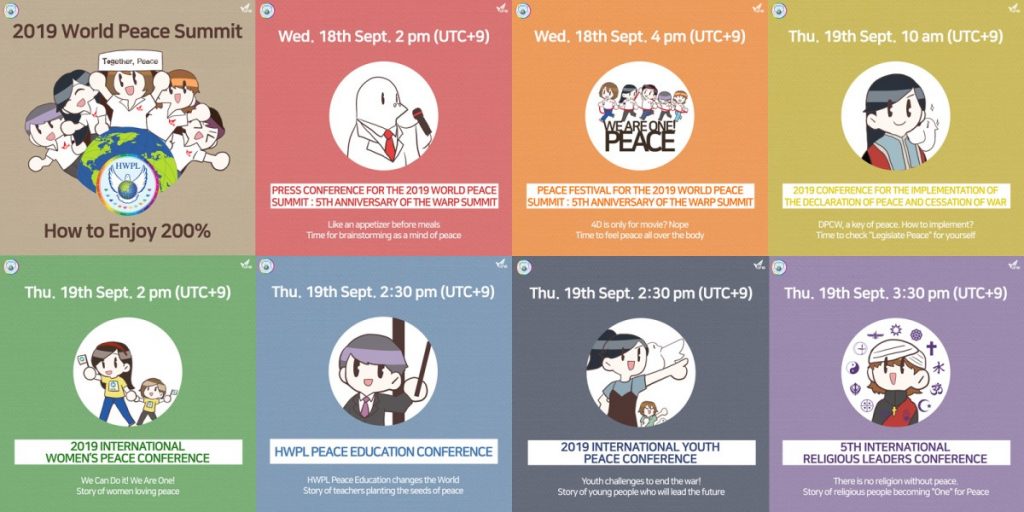 You can see this live and see it again after the event. But the best thing to do is to watch the live broadcast together! So I have a delicious lunch with my friend, and I am ready to sit in a cafe and watch it together on my laptop.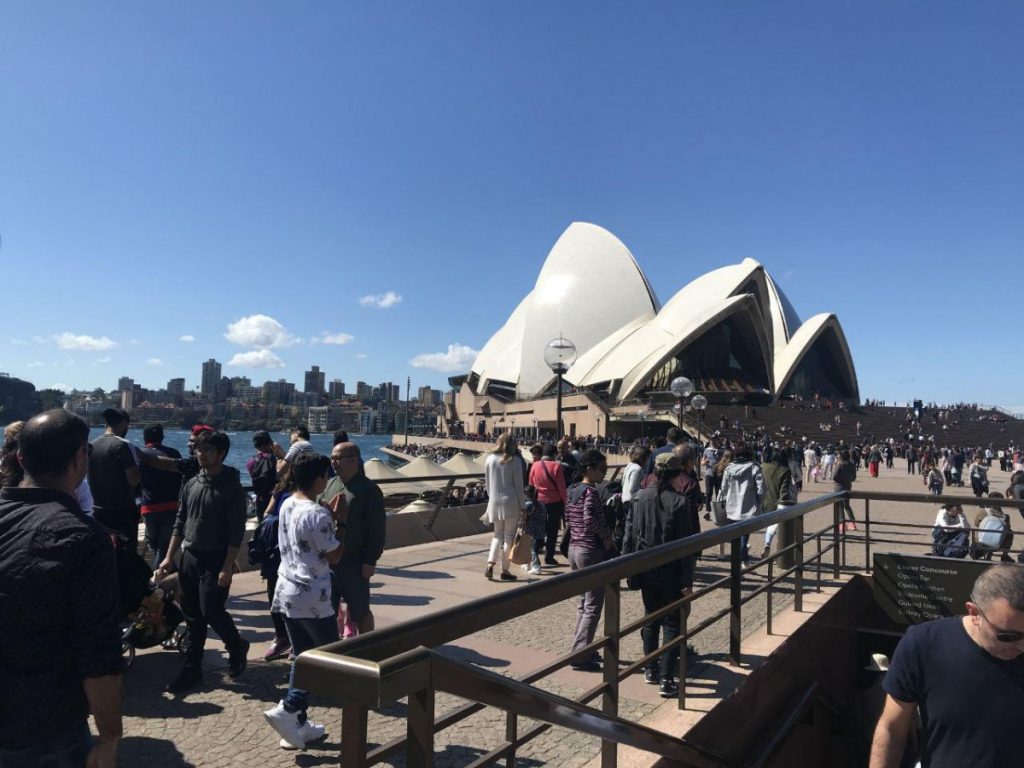 I ate lunch and watched the opera house scenery a little. 🙂 Now, let's take a look at it through a friend who is at the peace festival in Korea.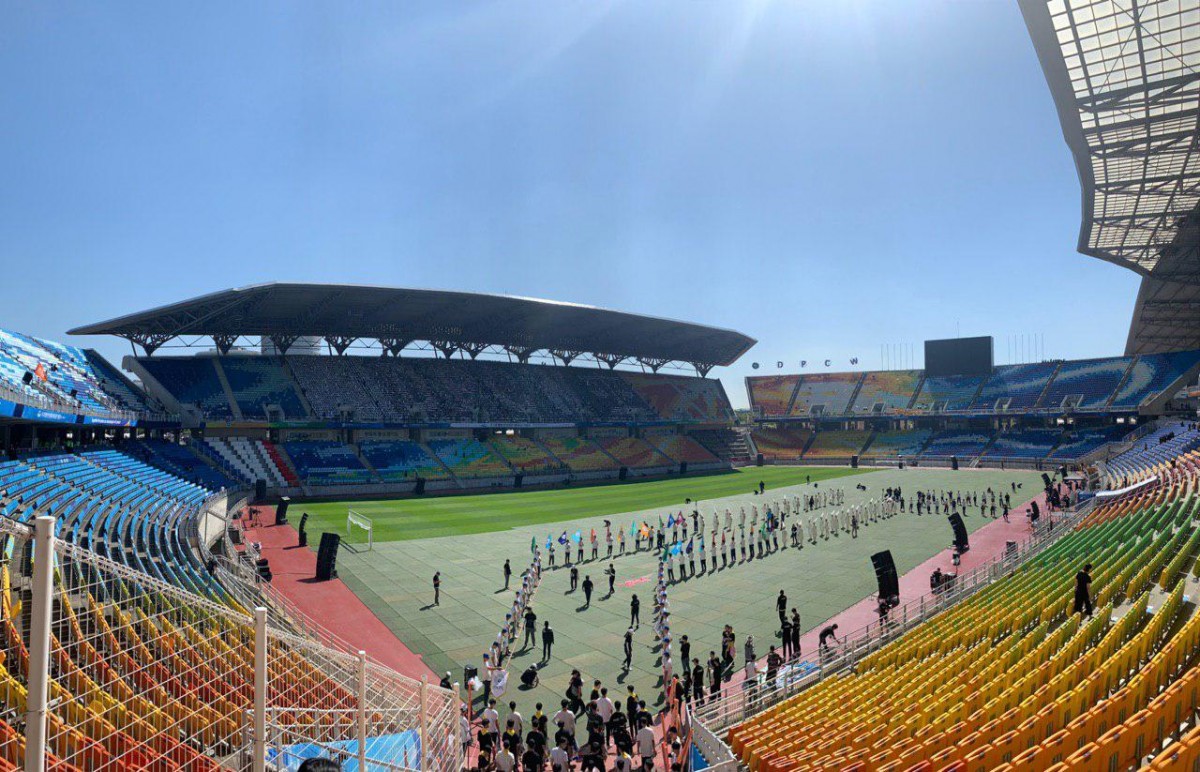 Even though my friend left early in the morning, a huge number of people had a rehearsal. There are the staff preparing for the parade and young people for the card performance. When I think about how many people have tried to make a festival like this, nothing is easy and I feel grateful.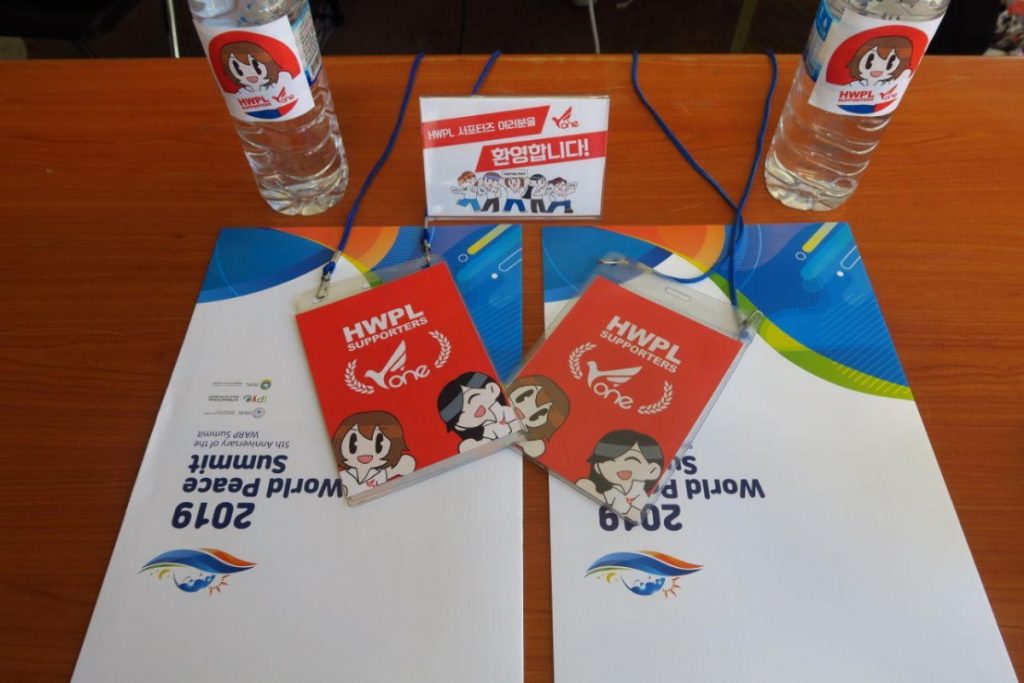 Before seeing the event in person, let's listen to the voices of the participants.
"Legislate Peace" Project Quotes #4
Prof. Oleksandr Zadorozhnii¸ Former President of Ukrainian Association of International Law
"It is very technical, modern, and well written enough to be implemented. The core contents of the declaration are good. I have helped its translation because the contents were all good. But the main problem now is to make this into a legally binding document. On a legal aspect, there is nothing I should add or modify to the current contents of the declaration as they are good enough. But a problem would be how to implement the contents of the declaration. Perhaps Articles 9 and 10 are not based on their legal implement, but this would be concerned with volunteers, youth and women organizations instead. I totally agree with the contents and the structure of the declaration and have no other suggestion. The purpose and essence of the declaration perfectly goes along with the foreign policies of Ukraine. I support all the activities of HWPL and the DPCW because this is very important."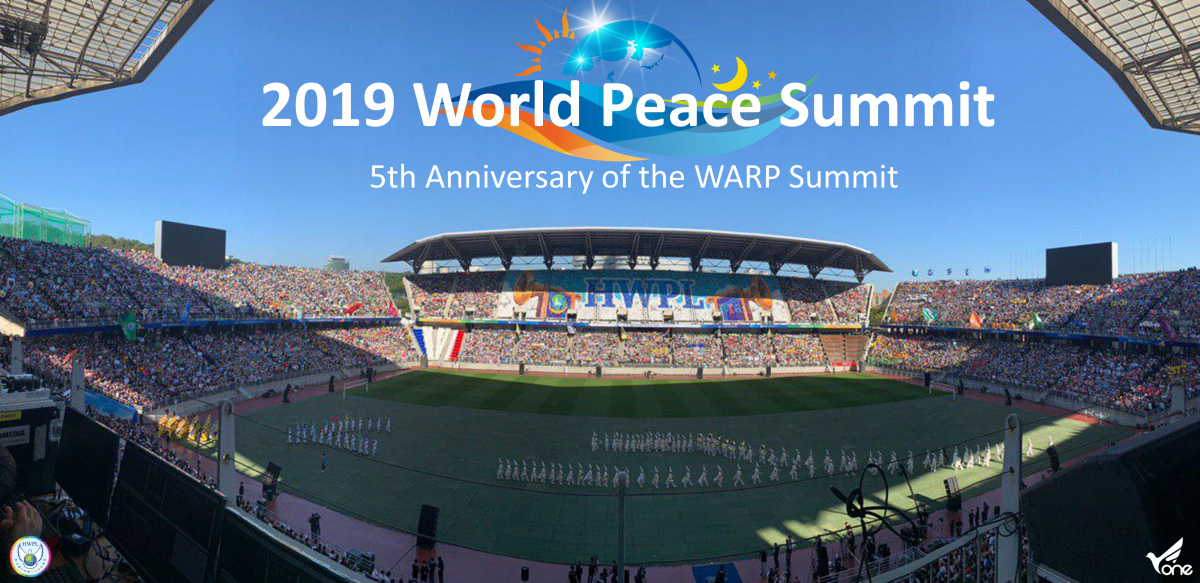 Herculano Amaral/International Rotary Club of Dili Lafaek,Director/Timor-Leste
"Looking at these stories, Timorese people have been suffering a lot. A range of crimes and violence have been experienced which including massacres, tortures, kidnapping, rape and so on and so forth. You could have imagined how hard it was living in their own country and going through these situations. This kind of situation have brought many children lost their parents and many people had lost their beloved ones.
However, the reconciliation was the weapon and is the weapon of living as a great neighbour in the world. (Can you please give a round applause?) The reconciliation was the weapon for us to live as a great neighbour in the world. Today, we are very proud living in an independent country yet many things that our leaders are still working on, so that our people can live in prosperous and live in harmony and peaceful lives. However, to achieve this, it's not that easy as many people have been facing physiologically trauma and stressful and so on and so forth.
IPYG Timor-Leste is also working hand by hand with the IWPG Timor-Leste to plan more peace activities such as Peace through Sports, Clean up for Peace, Peace for Concert, Planting Trees and many more things. Moreover, we hope to include more young people so that we can create more spaces for spreading the culture of peace. However, to achieve this, it should be done by cultivating a culture of respecting each other and mutual trust within people to people and states to states levels."
Monk Phramaha Monchai Saitanaporn, from Wat Phra Dhammakaya Berlin
"All religions speak of peace, but unfortunately religion has become one the causes for the greatest conflicts in human history. DPCW deals with these issues of religion which may be sensitive and includes specific provisions to resolve religious conflicts. Article 8 of the DPCW contains provisions to deal with these things. Like so, the DPCW contains the necessarily legal provisions to cut off religious conflicts, protect the freedom of religion, and encourage inter-religious dialogues. DPCW Article 9 states that if such disputes are prevented but are not resolved and continue to be caused by religion, then strong legal actions will be taken against them. That is why I strongly believe that the DPCW is the method to achieve peace."
Opening Address of the Mr. Man Hee Lee
"Good afternoon, peace family. I sincerely welcome your attendance. I'm Mr. Man Hee Lee, the chairman of HWPL.
We are not the only ones here at this celebration, but also the spirits of heaven. As soon as I see your bright side, I can see the day of the WARP Summit 2014 five years ago.
On that day, in order to end the war in the global village and to make peace an eternal legacy in the future, politicians pledged to urge them to enact international laws for peace, and religious people to unite in God, in front of God, before the people of the world. All the heaven and earth heard this pledge. So, we are keeping the promise well.
At this time, we are having this 5th anniversary event all over our country and all over the world at the same time. Look at that monitor over there a lot. You're going to see it. We are all messengers of peace. Today's event, this is going to shine eternally in the history of the global village. Let's achieve our promised goal. We Are One! I love you. Thank you."
Speech of the IPYG Director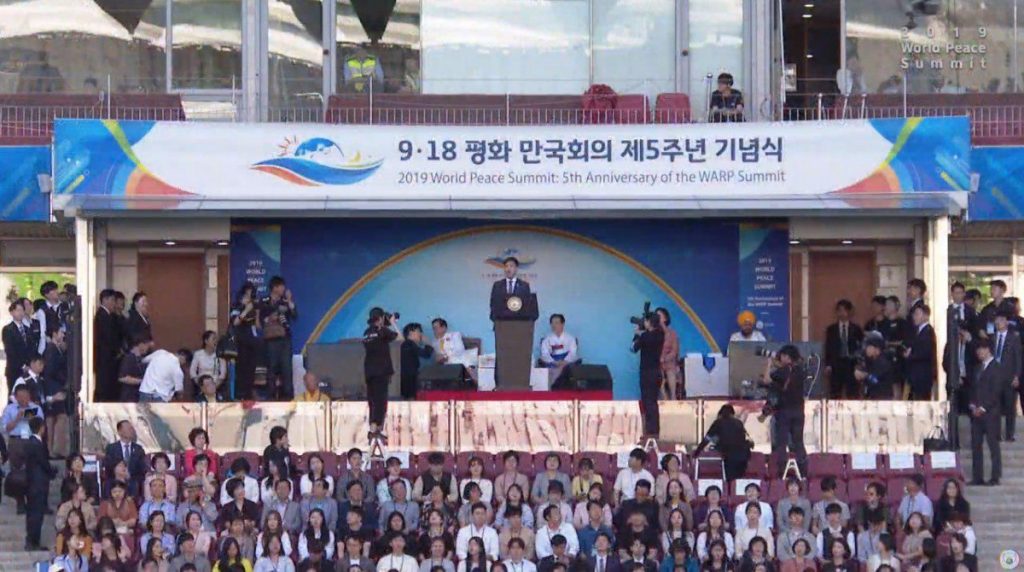 "The answer of peace, DPCW, has been widely supported around the world since its announcement in 2016, and as you'll see in detail in its progress report, has expanded its support from all walks of life for a year. In particular, IPYG youth around the world have played a major role in promoting DPCW and in transforming DPCW into a peaceful culture. We received answers to the letter of peace from each country, and Australia, East Timor, and South Sudan held a soccer tournament of peace to inform young people about the need for peace. In Thailand, more than 2,000 students held a singing contest to spread the culture of peace, and in Korea, more than 10,000 young people participated in a campaign for peaceful unification to promote peace on the Korean Peninsula.
Ladies and gentlemen, the answer of peace and the support of the citizens of the world is amazing, but there's something even more amazing. It's not the president of any country, the head of the United Nations, but the chairman of the HWPL that is making the answer of peace. Why is it that the whole world speaks out for DPCW voluntarily, even though it's not something that someone has forced you to do, and it's not something that you have to do? Thanks to Mr. Man Hee Lee's leadership in practice.
In 2014, he promised to establish international law and create peace between religions, and he actually traveled around the world more than 30 times. He also visited and gathered experts in international law to help enact international laws, met heads of state and leaders, and expressed the need for DPCW, met religious leaders from each country in person, and encouraged them to participate in the WARP Office.
And he created the MOU and implementation of peace education with the heads of the National Education Ministry, the elementary, middle and high schools and universities. With the leadership of running and working nonstop, the result was possible. And we can also be confident that we will be able to achieve our future.
All of this is possible if we all become one. Don't forget. We are one."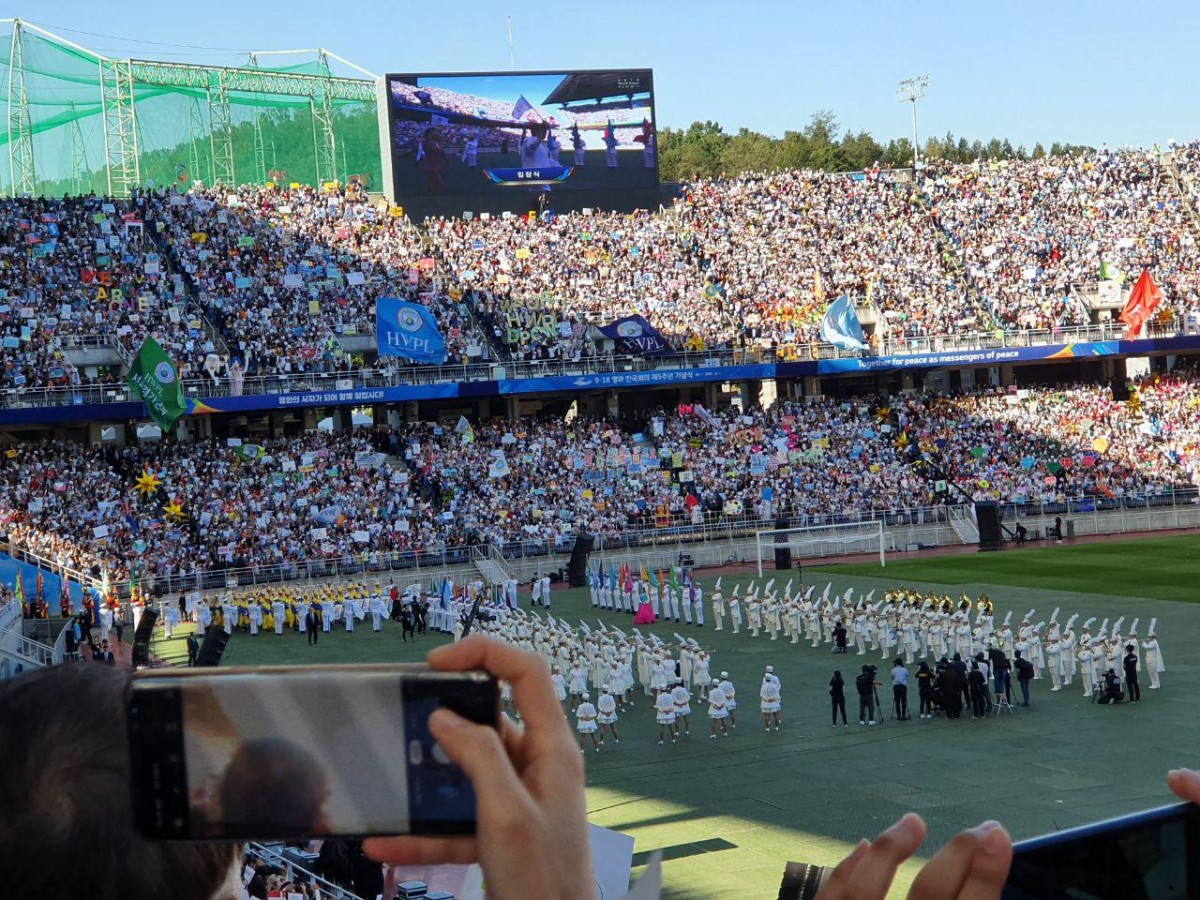 Speech of the IWPG Director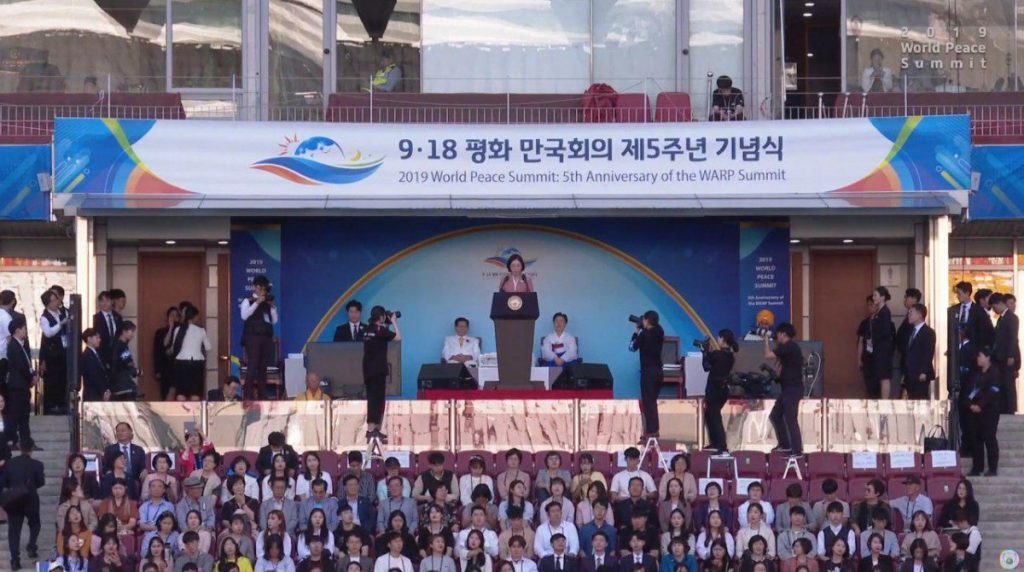 "Our peace families, who are paying attention to this place. To end the global war and create a world of peace, let's urge us to know the value of this peace declaration first, to let my neighbors know the value of this peace declaration, know the nation and the president, join and sign in support.
I'd like to ask all the women in each country. And I'd like to ask you guys and male politicians. Please encourage your loved ones and your wives and children to join the eternal peace process. So that we can do the work of peace with people who can do absolutely pure service to the human world, regardless of power or interest. There's nothing more valuable than this. It's a pure volunteer that makes a good world and gives it to future generations as a legacy.
It's time to end the war, and peace is done when war and sin and pain are lost in the world. It is also peace that heaven wants to give us so much. Therefore, let us use ourselves as a tool for peace and make new changes in the world. This is not someone else's business. You should never assume that you're doing someone else's work. I will do my job and fulfill my mission from heaven. That's why I'm asking all of you here to work with all your heart.
It's time to fulfill our mission with our Chairman Man Hee Lee. And it's time for peace to rule the world. Let's work together to share each other's burden for the future and safety of mankind so that we don't break the line of life of peace. Let's add the wisdom I've accumulated and use the expertise I've worked for to make sure that peace is complete in this age of life. If your zeal, Man Hee Lee's wisdom, and the explosive power of 3.7 billion women and youth become ONE, war will surely disappear in this world. Let's all become messengers of peace together and achieve our goal before our eyes. Thank you."
IPYG Card Section Performance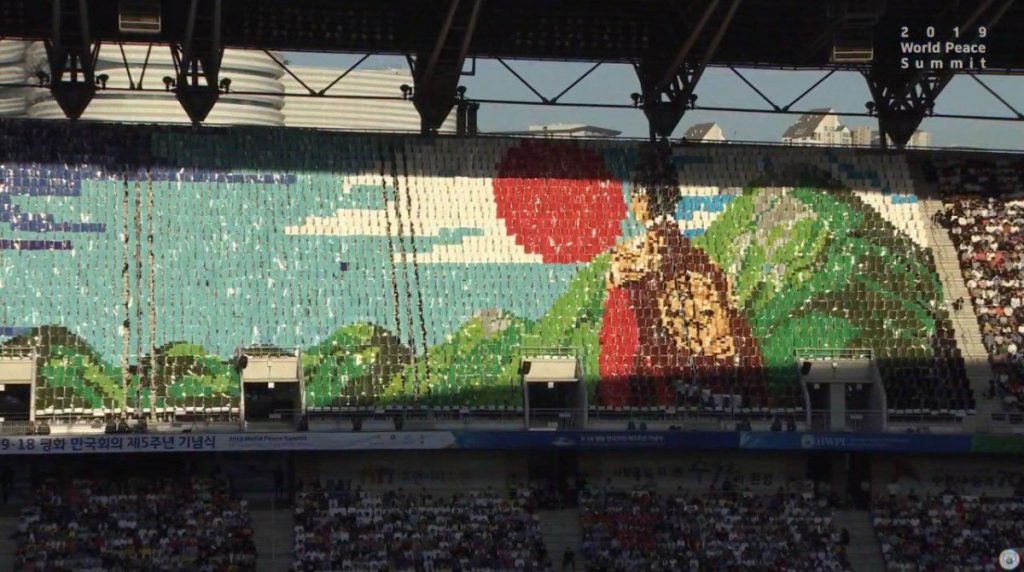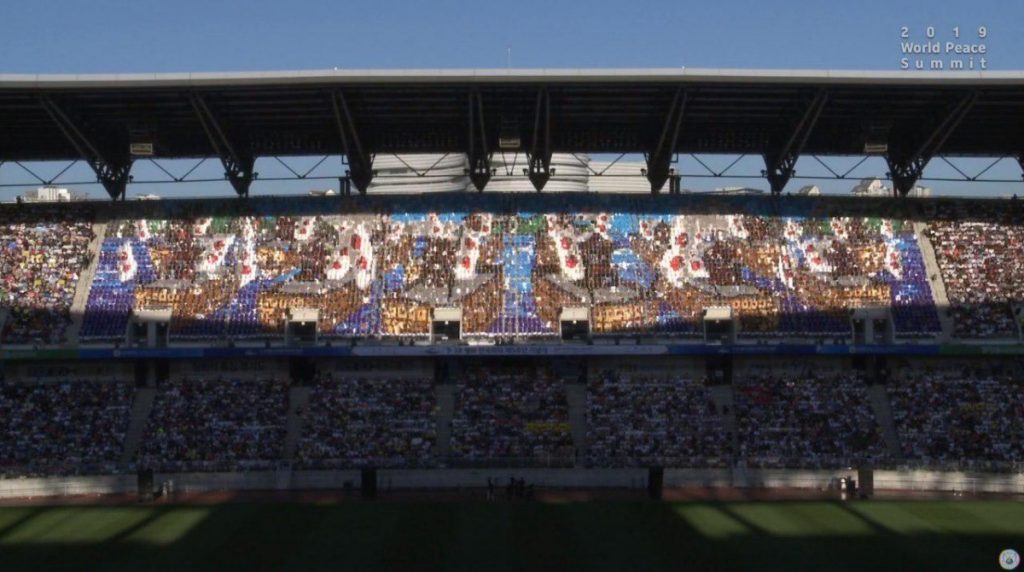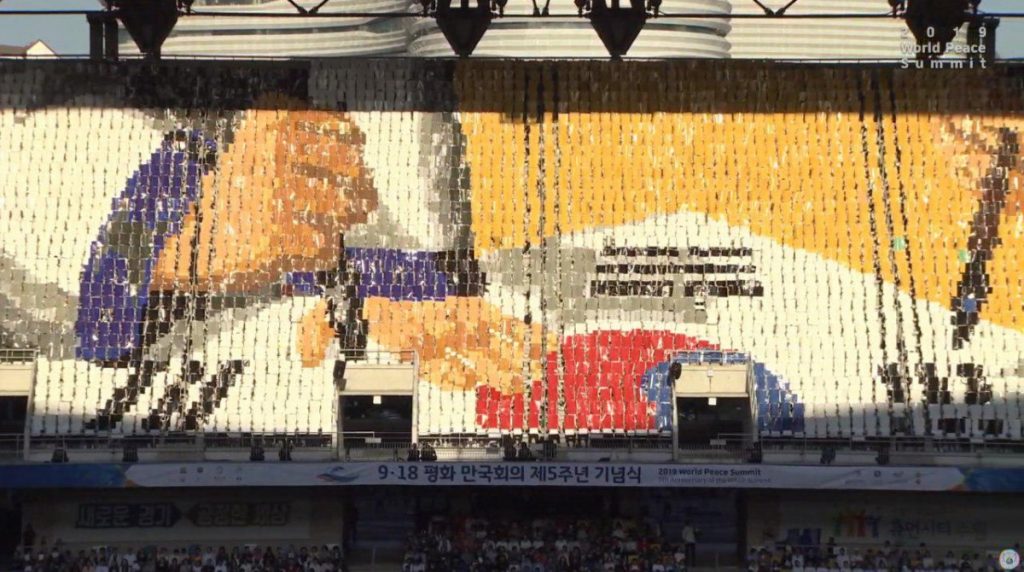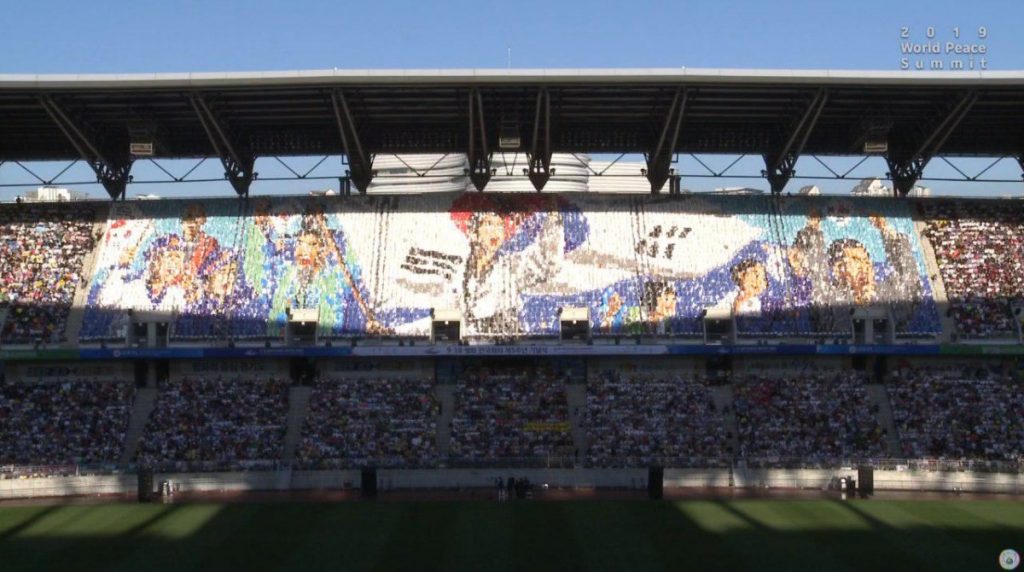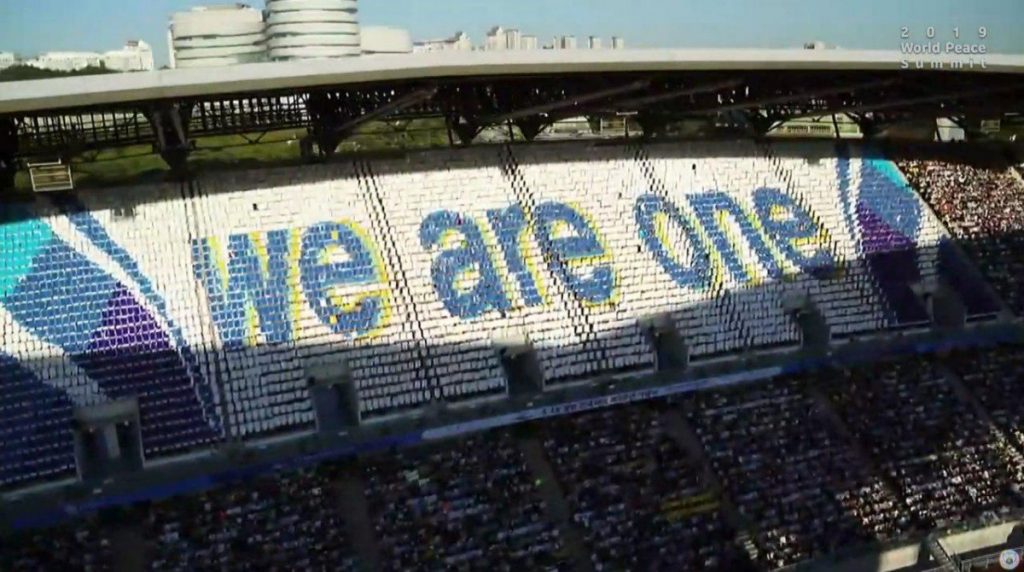 It is the result of 6,000 young people's effort without any cost. Actually, it's even more wonderful to see in person. The history of the Korean Peninsula can be seen at a glance from the founding of the country. It also gives an answer to how peace can be achieved.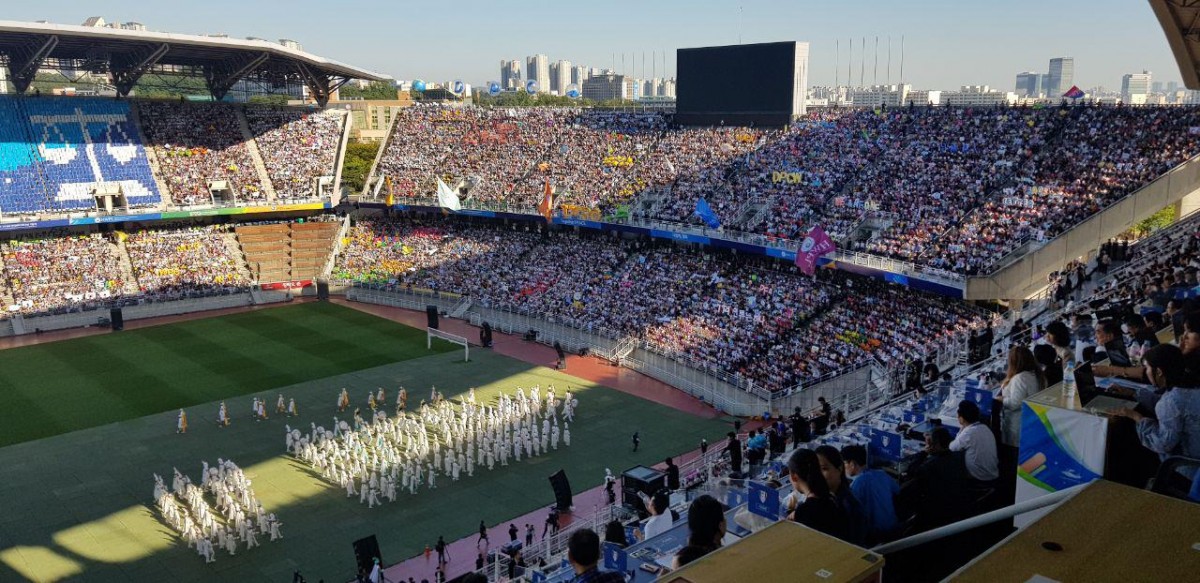 At the same time in the Big Cities of Korea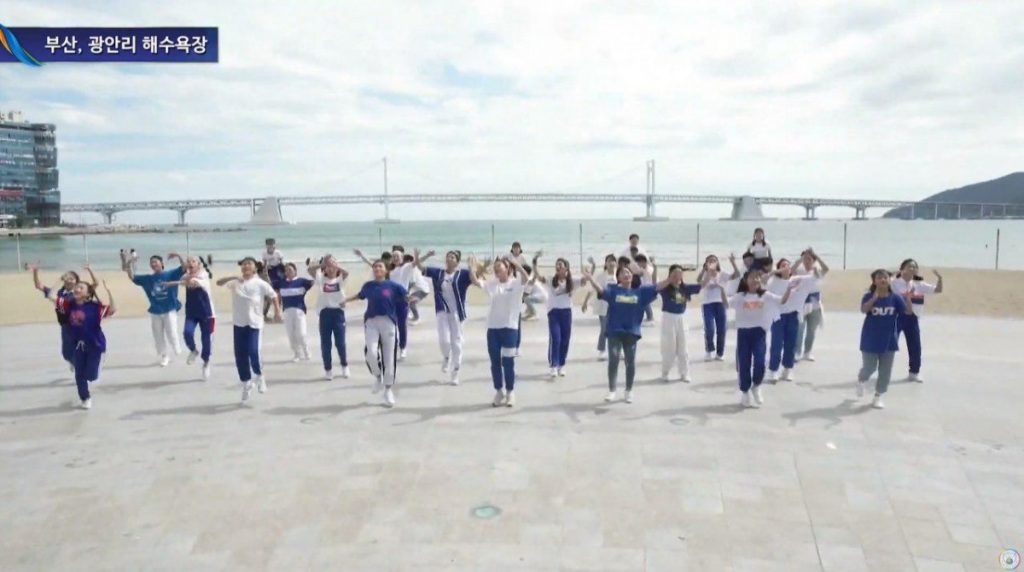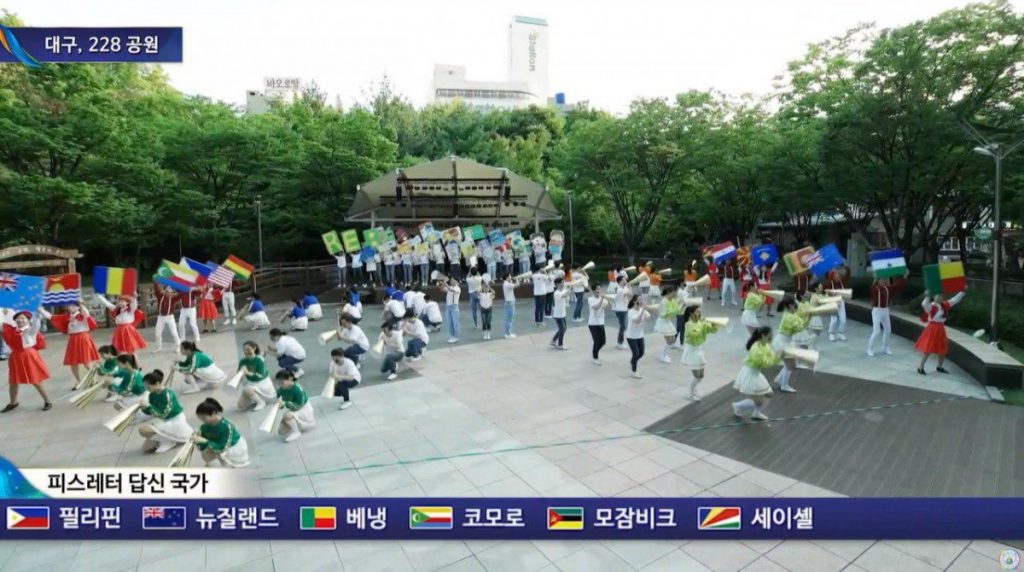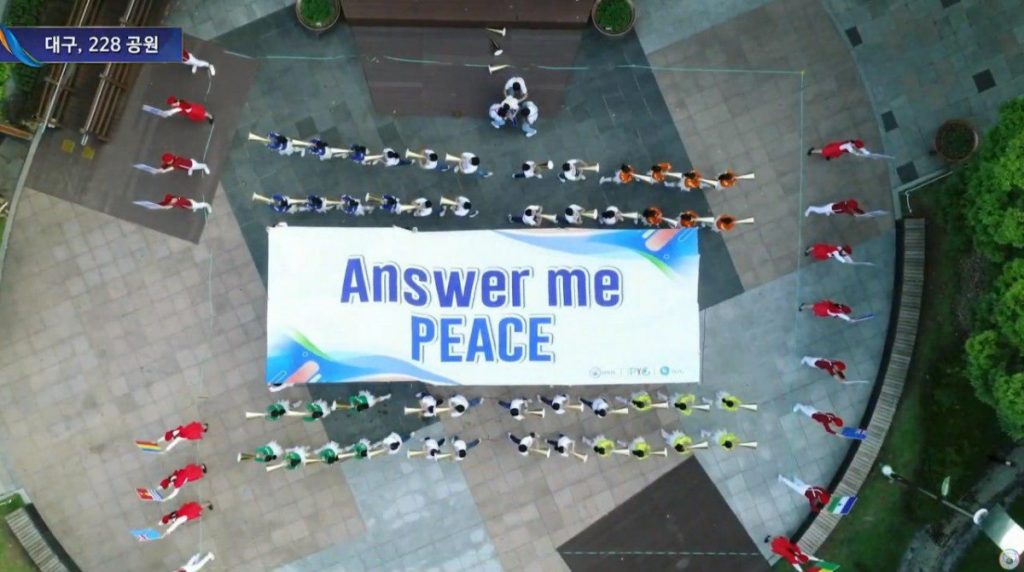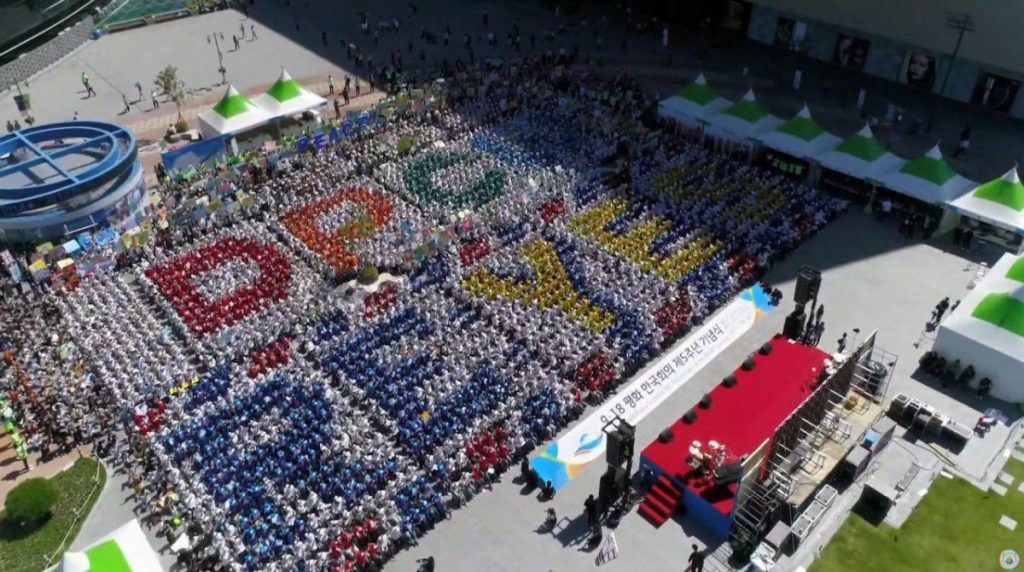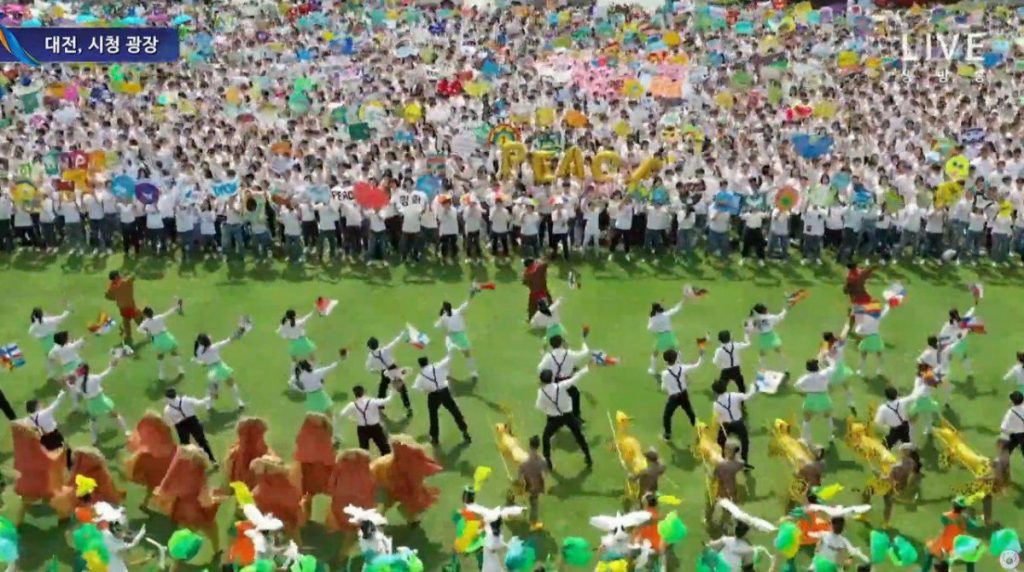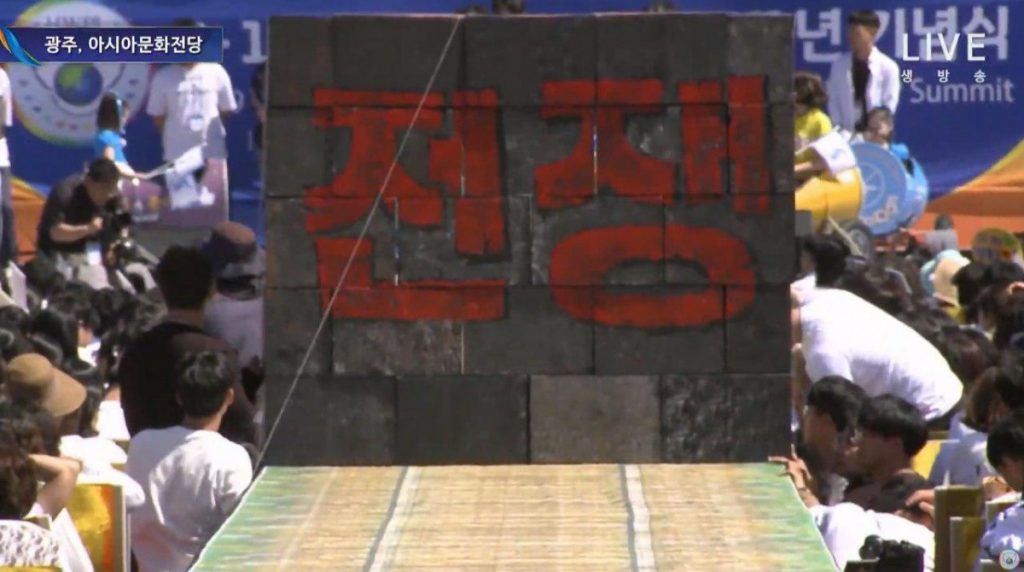 Their enthusiasm is really hot. It seems that peace will be achieved right now. Then there was speeches of leaders after that, special performances of Korean traditional music and taekwondo, and a media facade as the final finale.
Speech of Giani Harpreet Singh Ji Jathedar (Head) Sri Akal Takht Sahib, the highest temporal seat of the Sikh Faith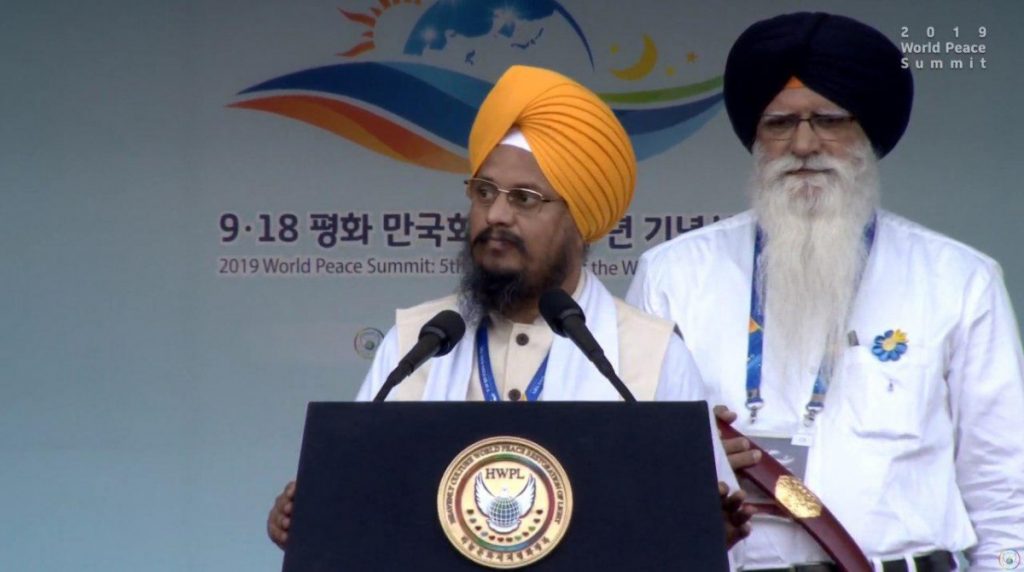 "Greetings. I am the representative of all the Sikhs and at presently serving Sri Akal Takht Sahib, the highest temporal seat of the Sikh Faith. I, on behalf of all the Sikhs of the world, give my good wishes to HWPL for attainment of their noble objectives for DPCW to be submitted to the UN General Assembly as a draft resolution and to become a legally binding instrument. It will finally bring the true meaning of Peace in the world.
I, as the representative of all the Sikhs and at presently serving Sri Akal Takht Sahib, the highest temporal seat of the Sikh Faith, assure the esteemed assembly of highly revered ambassadors of all the great Religious Faiths that the Sikhs have always stood and will stand for world peace, mutual respect of religious faiths and empowerment of women and youth in our society so that we co-exist in a peaceful world and leave a better place for our coming generation."
Media Facade Finale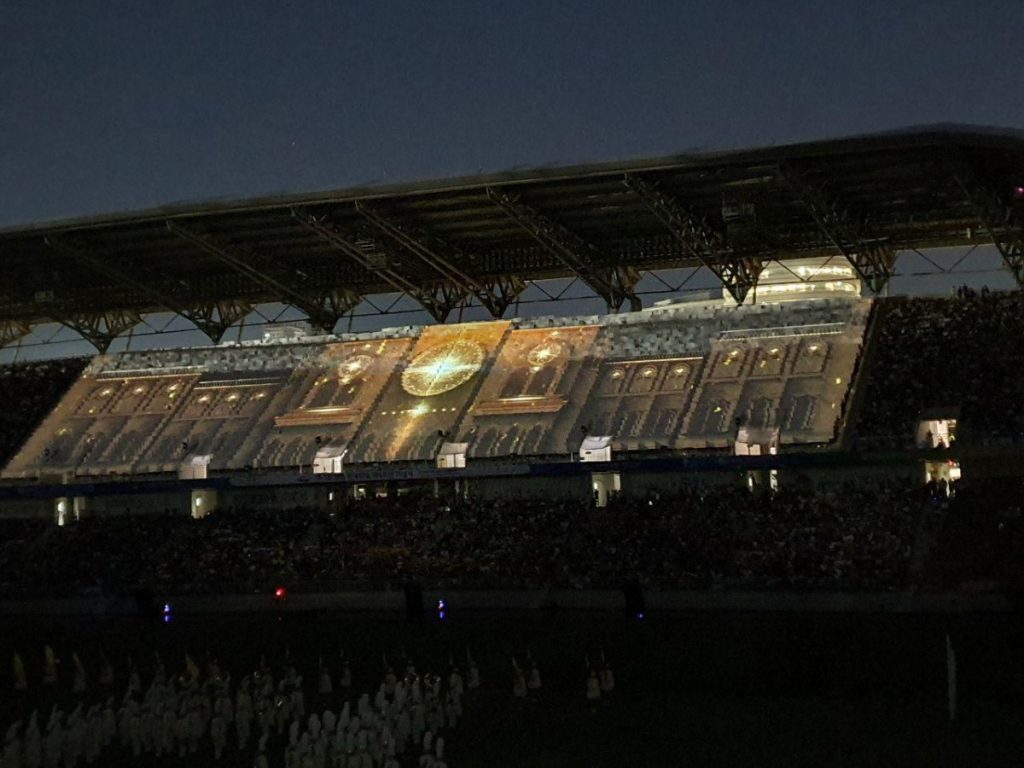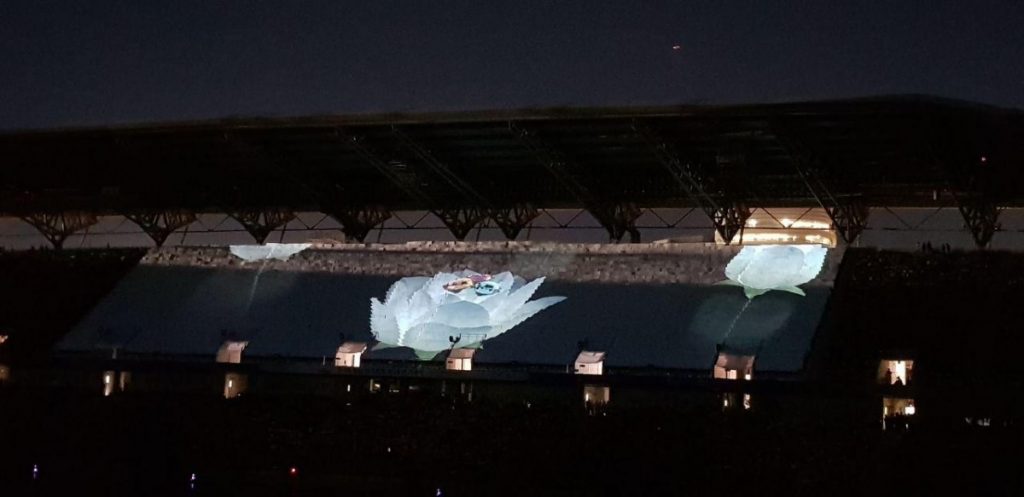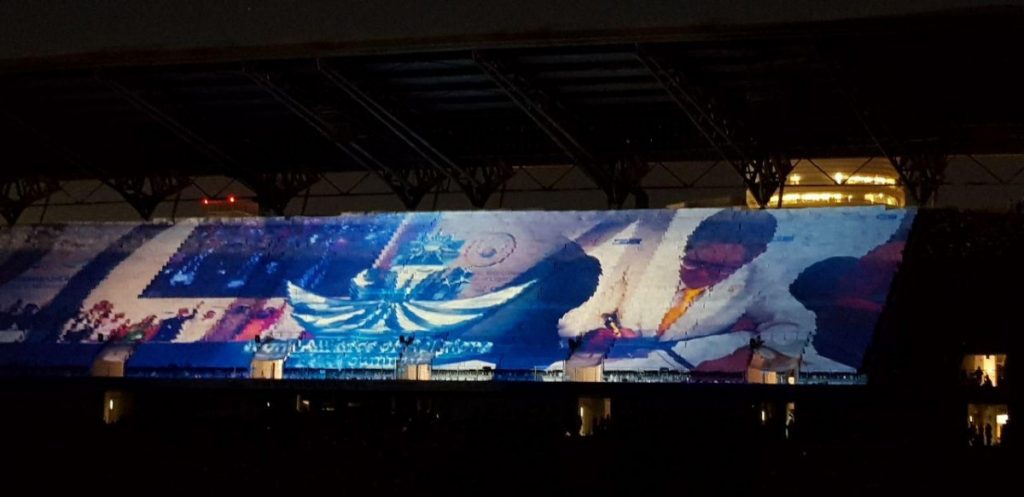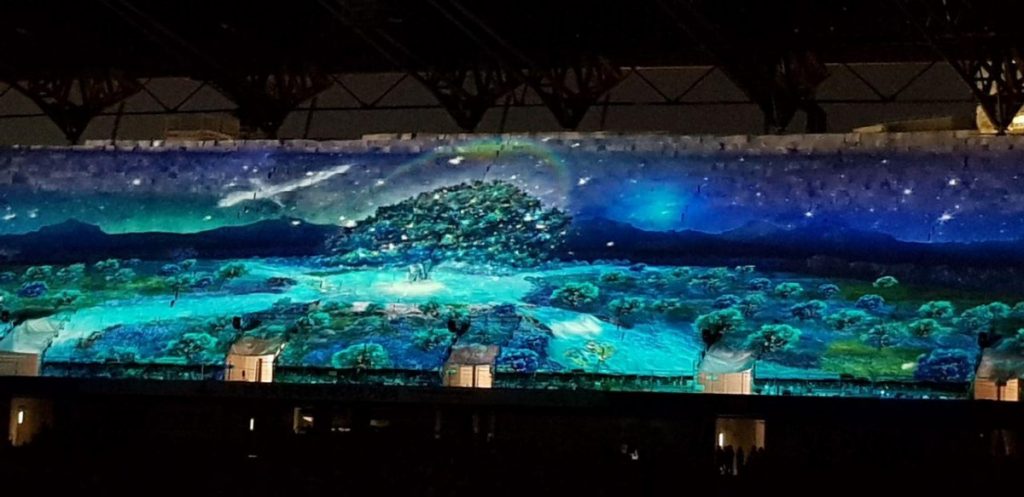 How beautiful it can be. It was so cool. I don't know how many months it will take to make this. That visual quality was the level of movie.
Now I'm going to go home. It would be even more touching and proud to see it in person. We have live broadcasts for each session tomorrow, so let's take a good rest for tomorrow.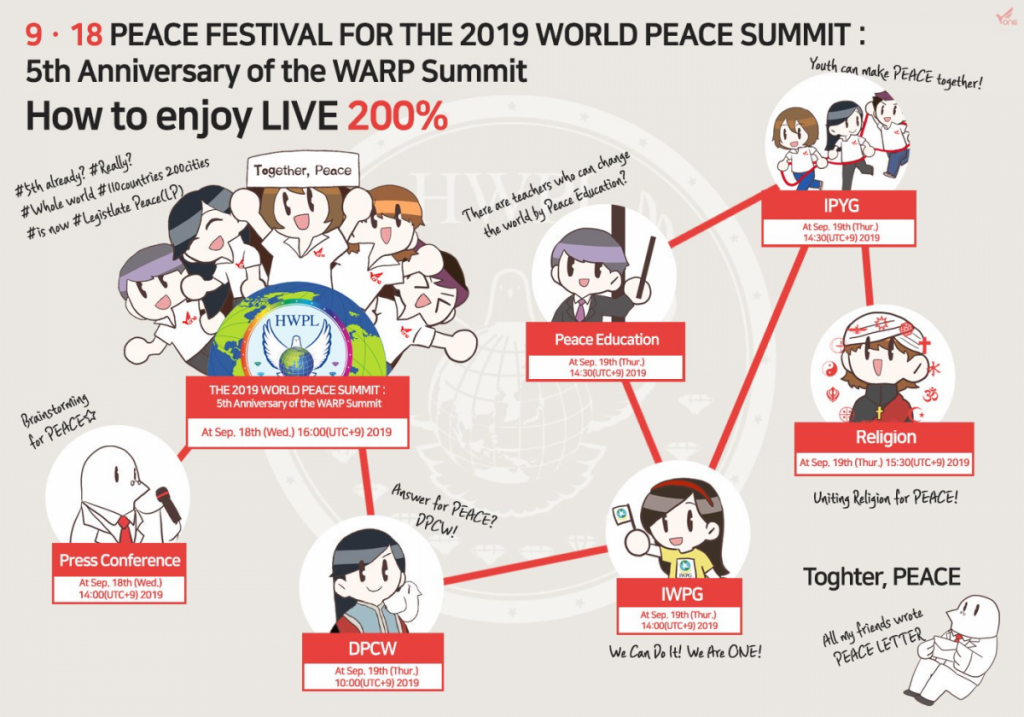 WARP Summit: http://bit.ly/2Zi1BDQ
HWPL: http://www.hwpl.kr/en/
HWPL Headquarters e-mail: hwpl@hwpl.kr.
Sign your support for DPCW: http://bit.ly/30lrUdI
Online Peace Letter: http://bit.ly/2P2ZgNj
Teaser1: http://bit.ly/2YX7mMd
Teaser2: http://bit.ly/2ZnWUMW
Peace is up to you 🙂 Good luck!