We will take a look at the 2019 peace activities of IWPG. Families of peace around the world gathered at the 2019 World Peace Summit. IWPG Network has united 3.7 billion women worldwide as one. IWPG strengthened solidarity of peace across borders, race, and religions. In the 2019 International Women's Peace Conference, the activities of IWPG in each country over the past year was shared and future directions were discussed.
Who is true hero of the world? Marvel? DC?
Nope. You and Me who support DPCW

🌸2019 International Women's Peace Conference
🗼Live Broadcast : https://t.co/h1qp7flAjd#LegislatePeace #DPCW #LPproject #WARPsummit #Together_Peace #HWPL #2019WorldPeaceSummit pic.twitter.com/QzvVj1Bclf

— ming (@mingyug6) September 19, 2019
2019 International Women's Peace Conference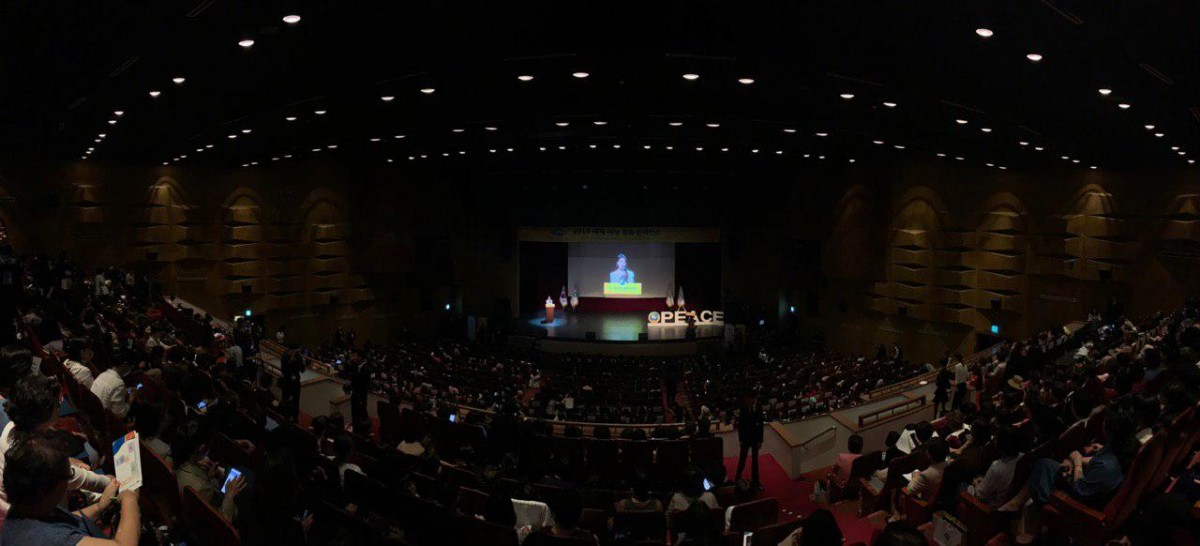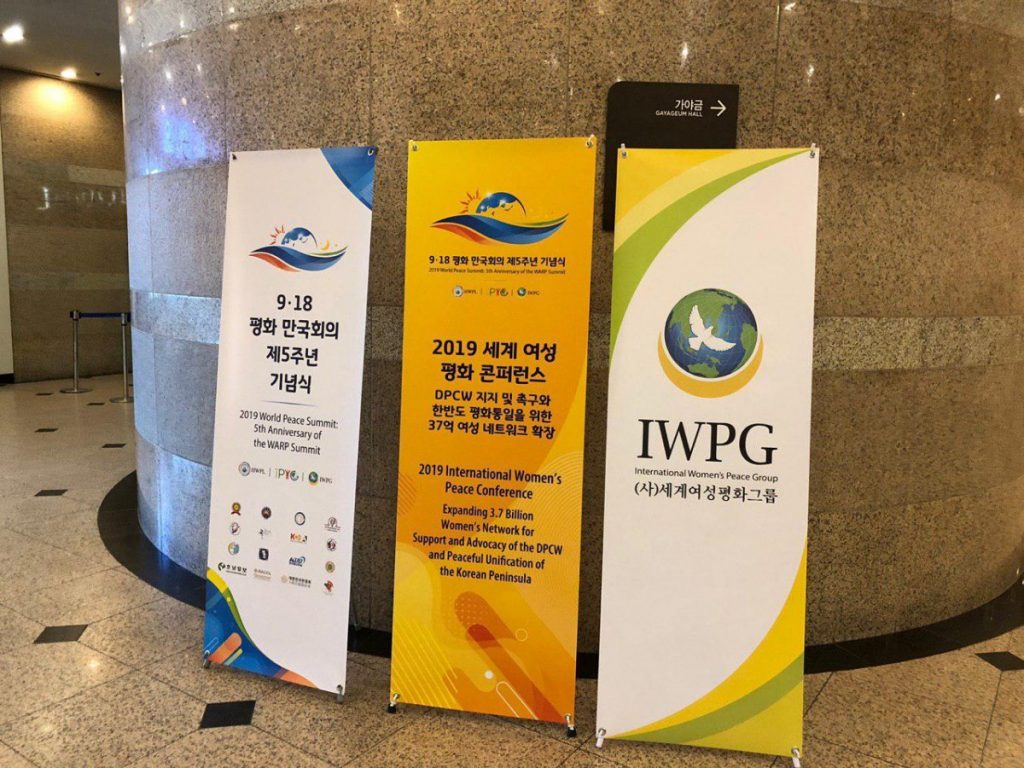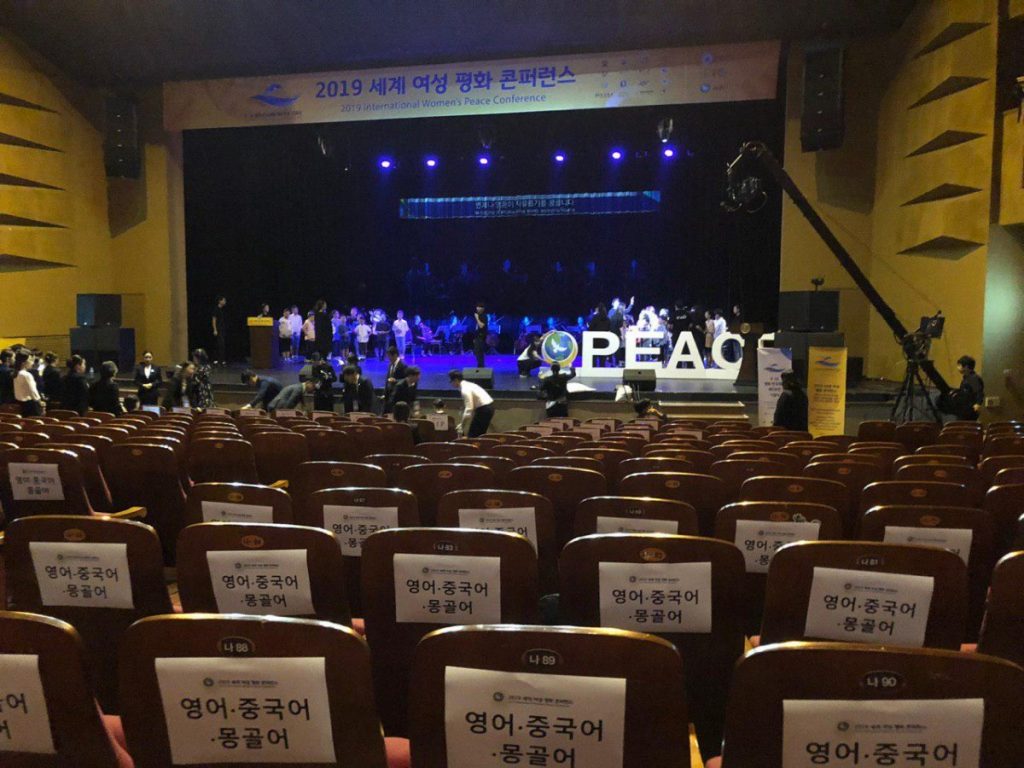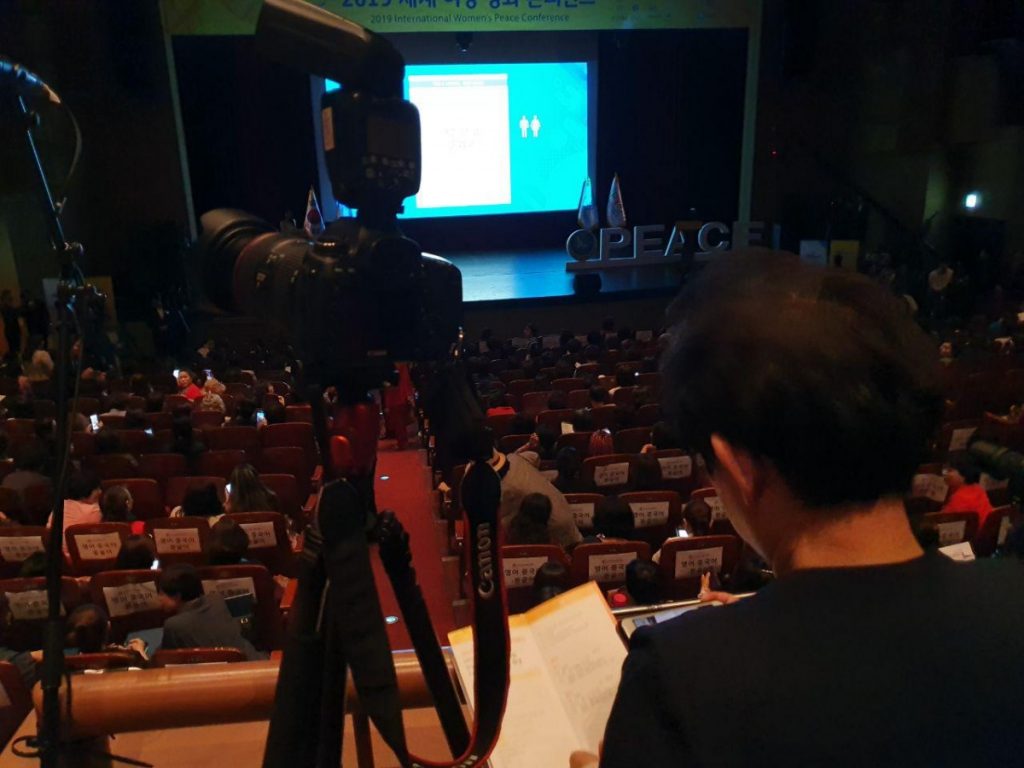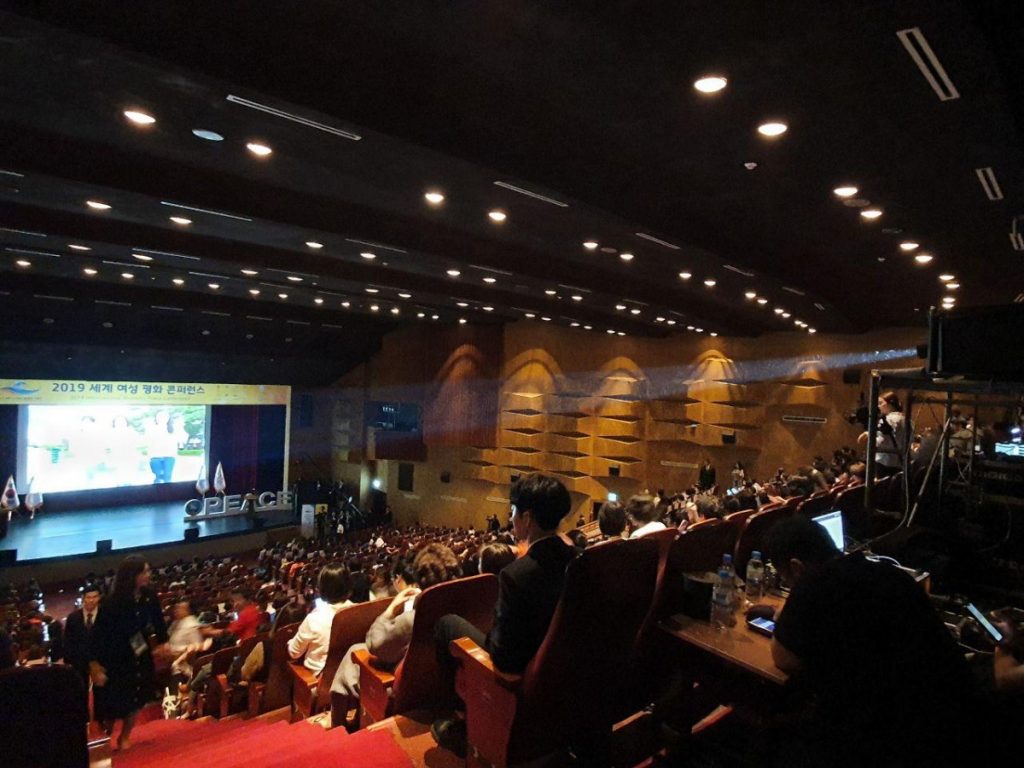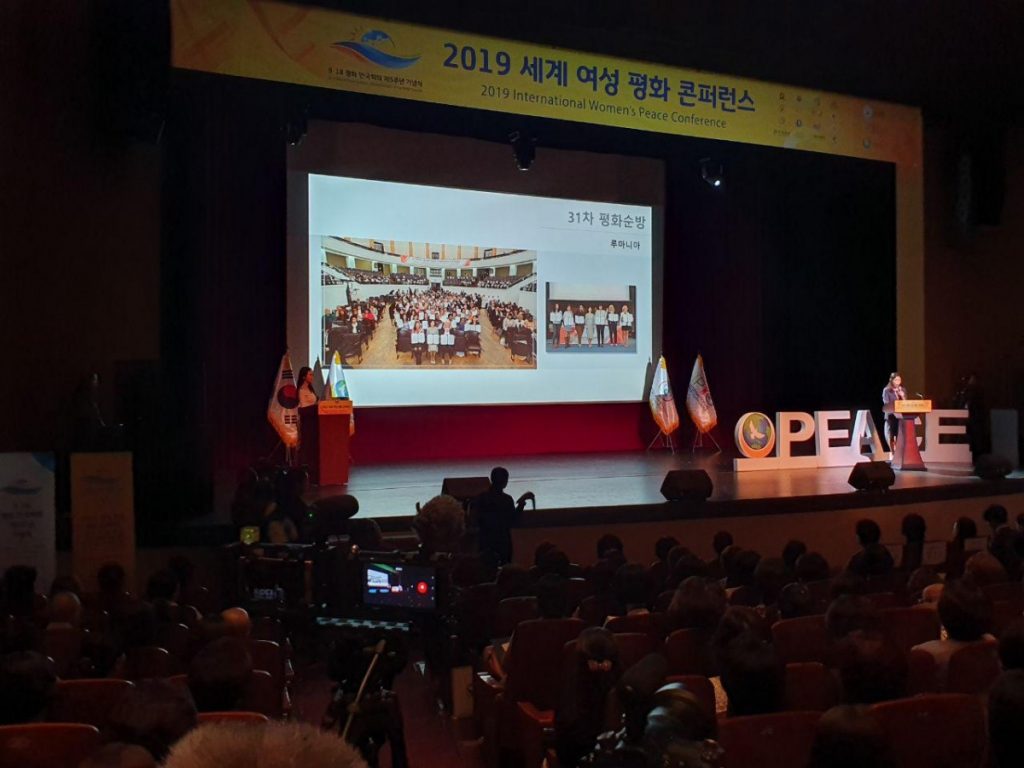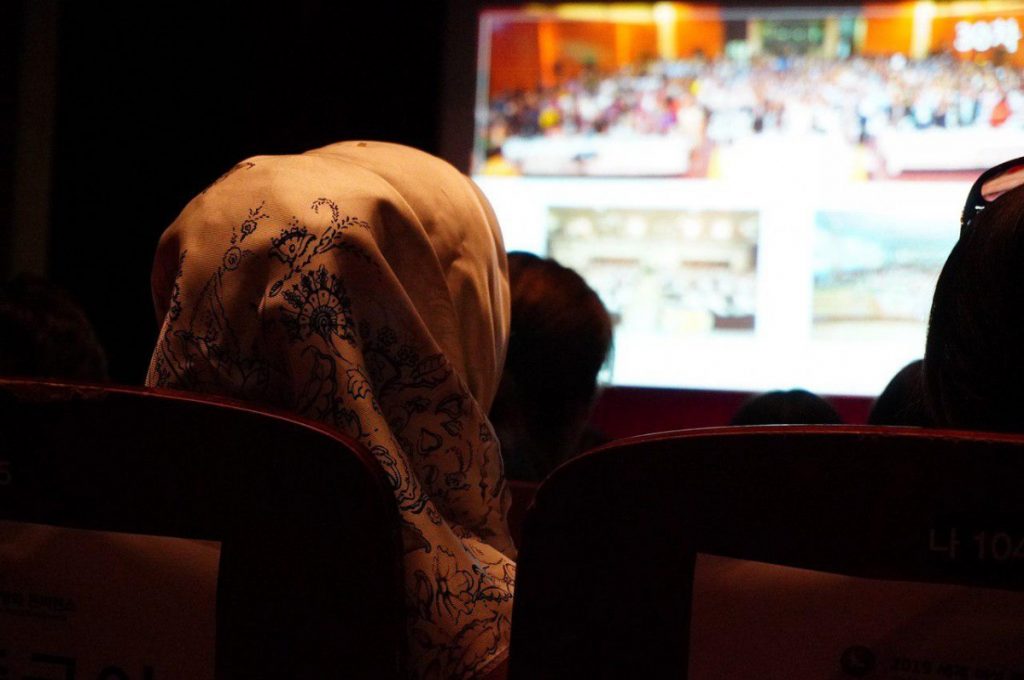 2019 IWPG Peace Activities Report
It is an edited version of the entire live video.
Around 500 influential people from 41 countries participated in the 2018 International Women's Peace Conference.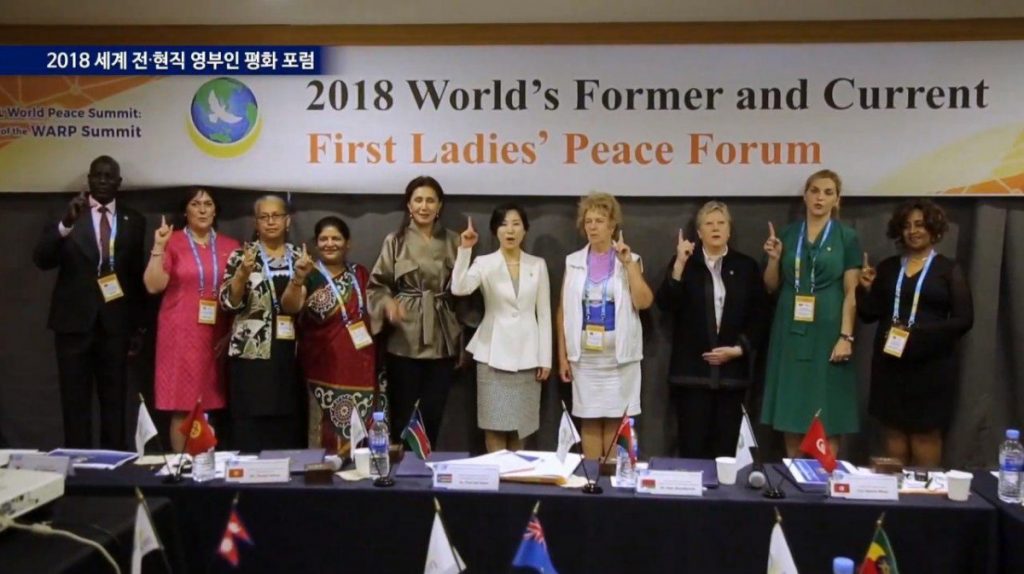 "2018 Former and Current First Ladies International Peace Forum" was held. Women leaders who are born again as leaders of peace will take the lead in advocating and promoting DPCW for a peace international law.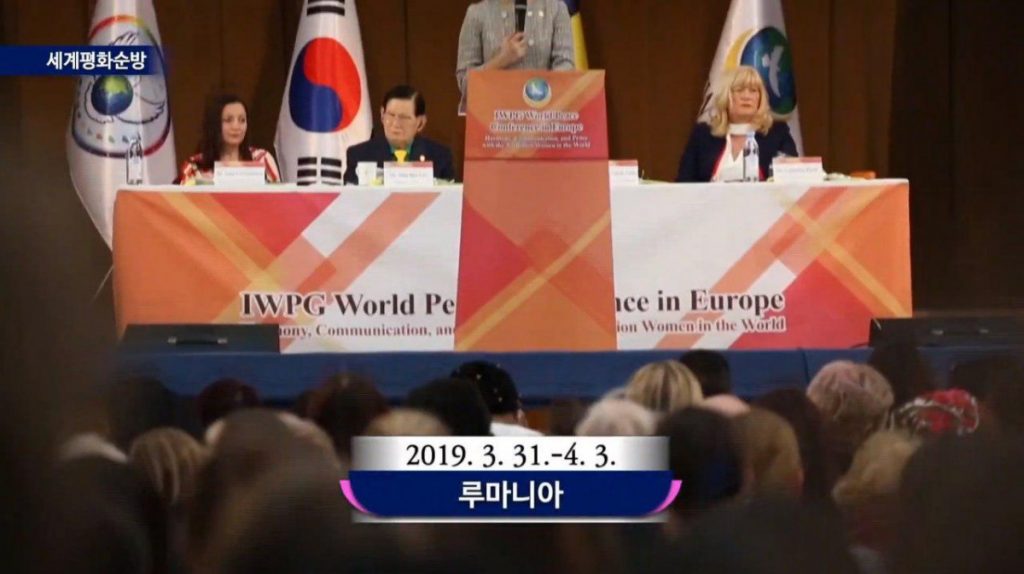 The IWPG World Peace Conference—Harmony, Communication, and Peace with the 3.7 Billion Women in the World—attracted attention with the thousands of women participants and high quality events.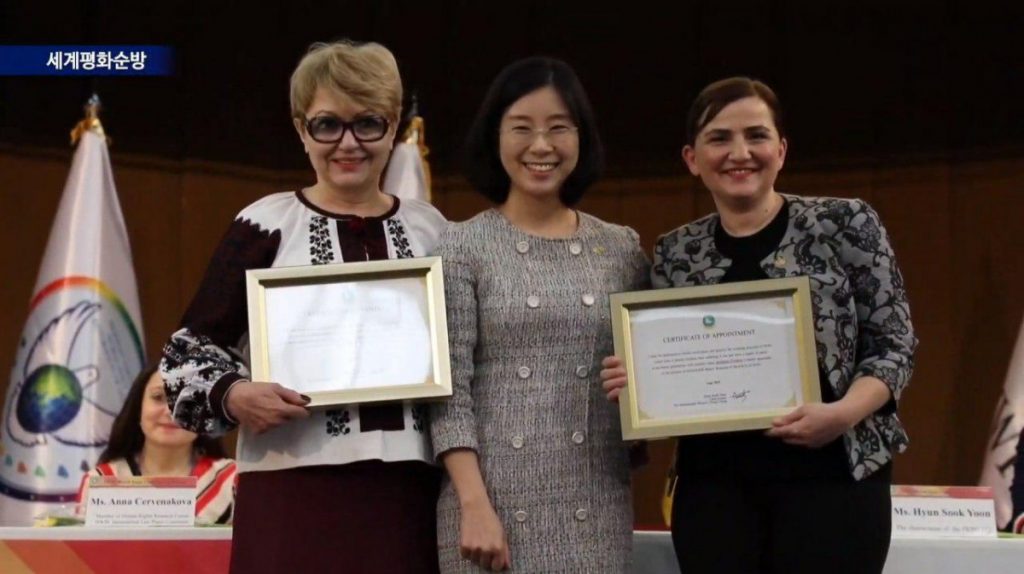 IWPG branches are being established throughout the world where women are hungry for peace. During the year 2019, 8 branches in 5 countries were established.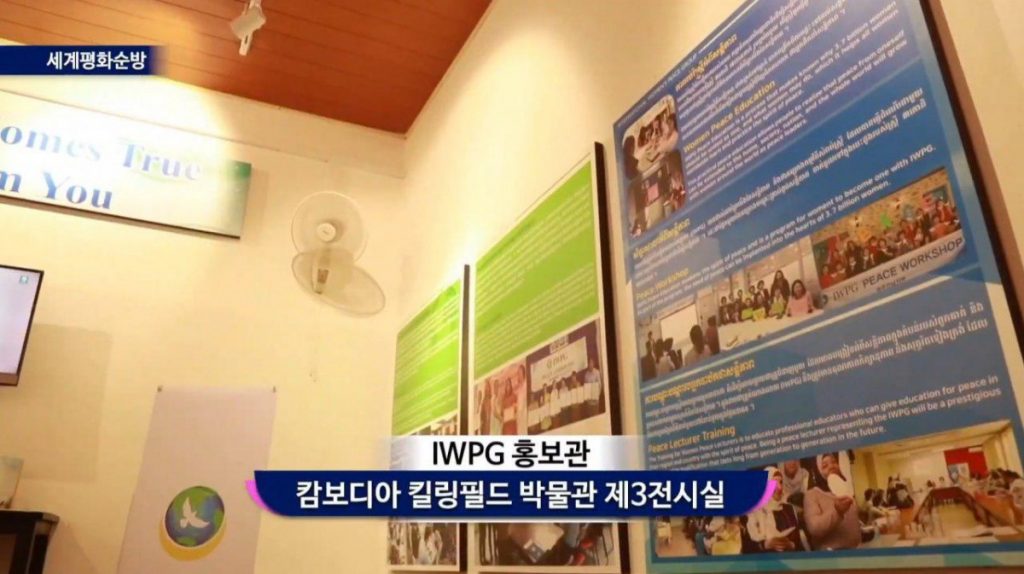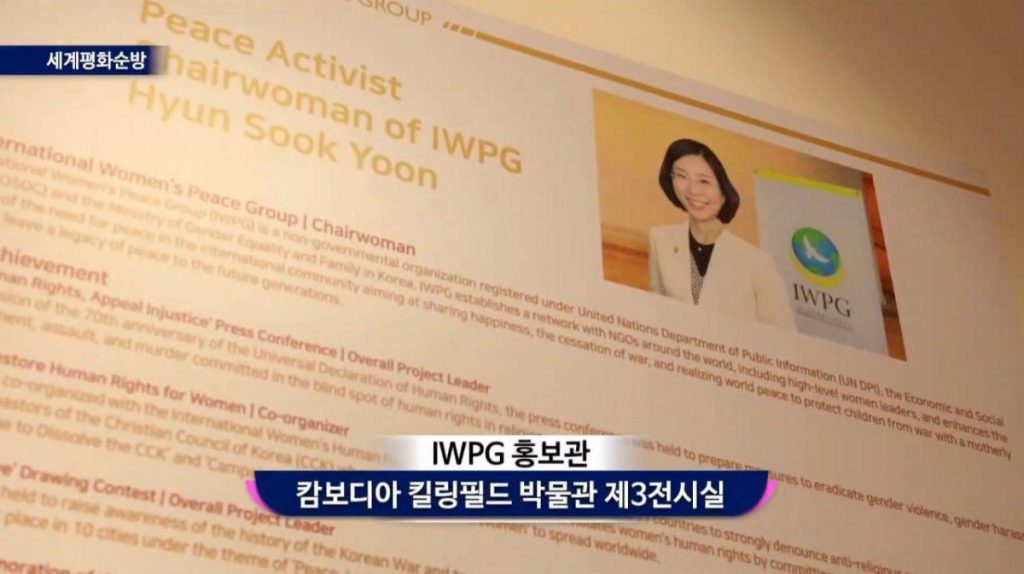 In March 2019, the first IWPG PR center was established. Here, as promised to future generations, we will educate peace and convey the value of true love.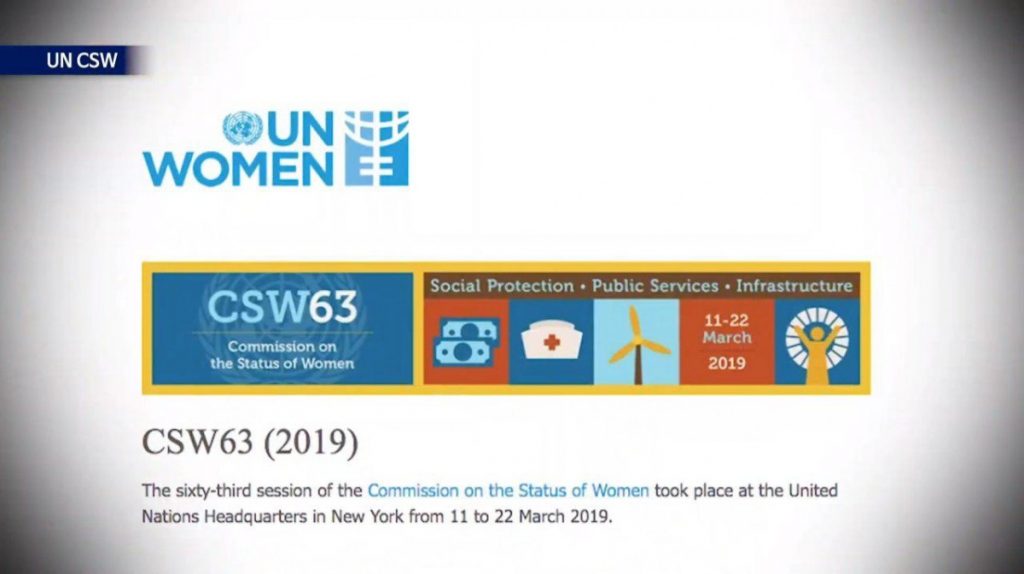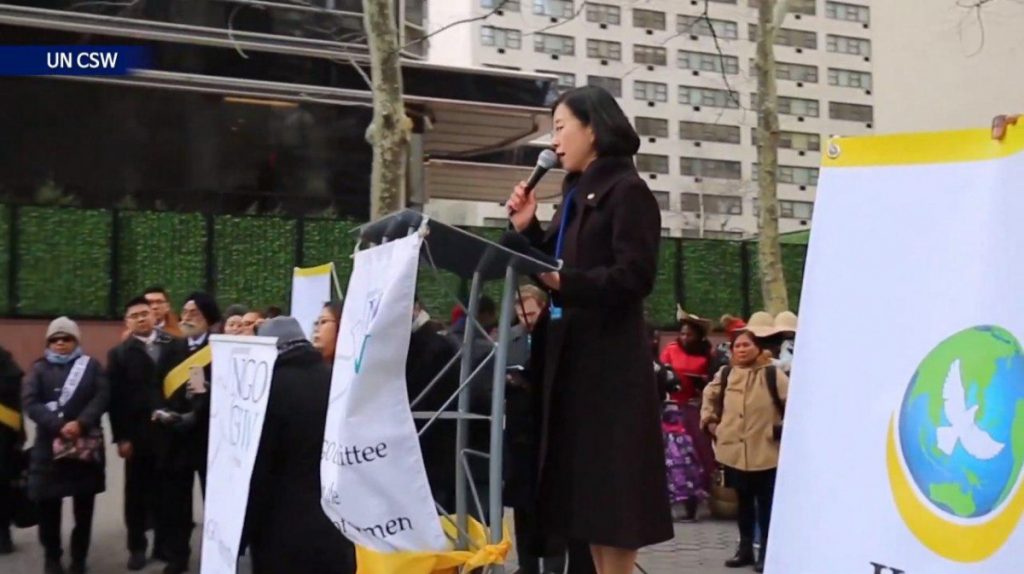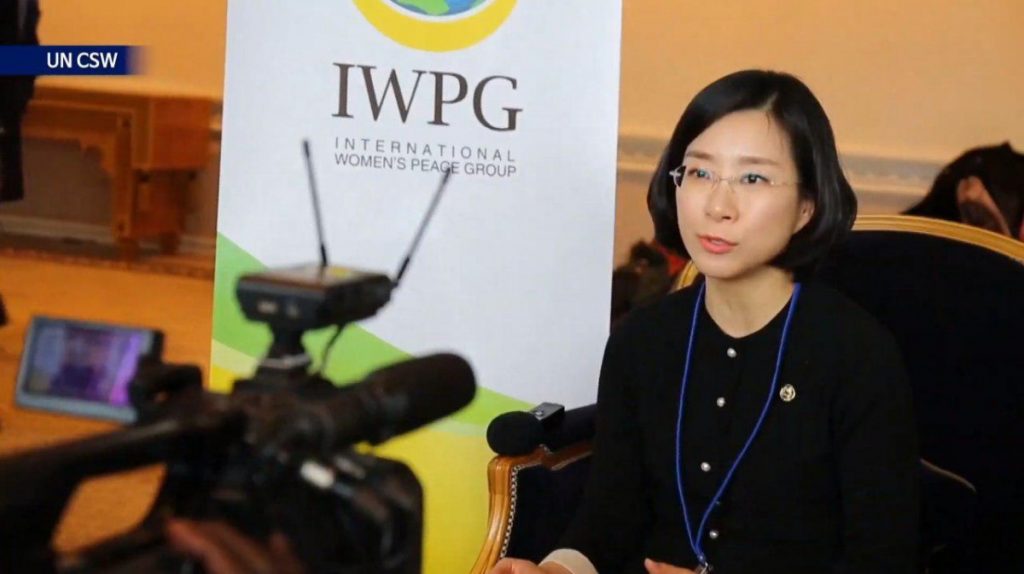 IWPG attended the United Nations Commission on the Status of Women (CSW) in March 2019 and established its position as an international women's organization. The 10 article and 38 clauses of the DPCW was promoted through various events prepared during CSW. Activities were held to support and promote the DPCW.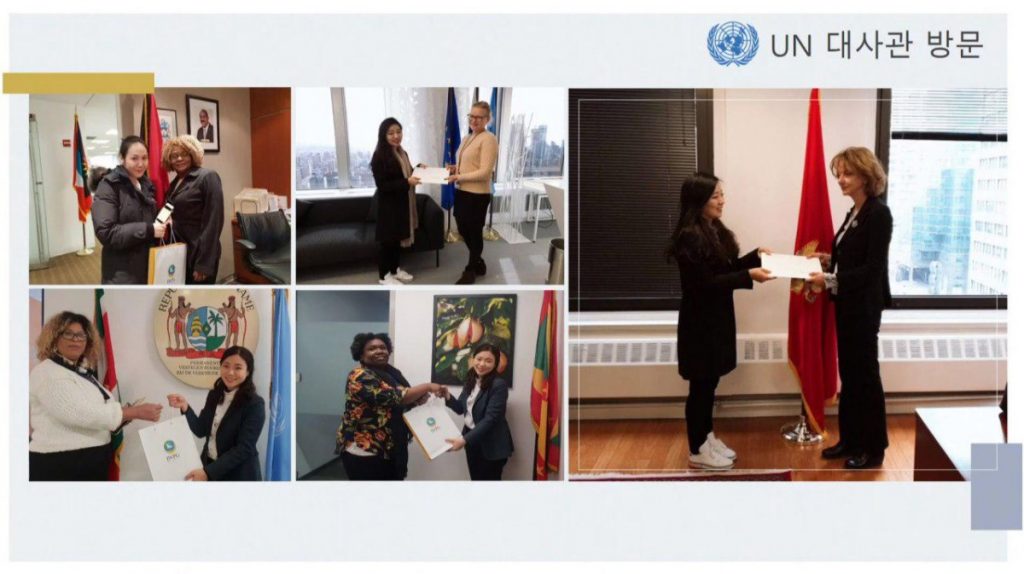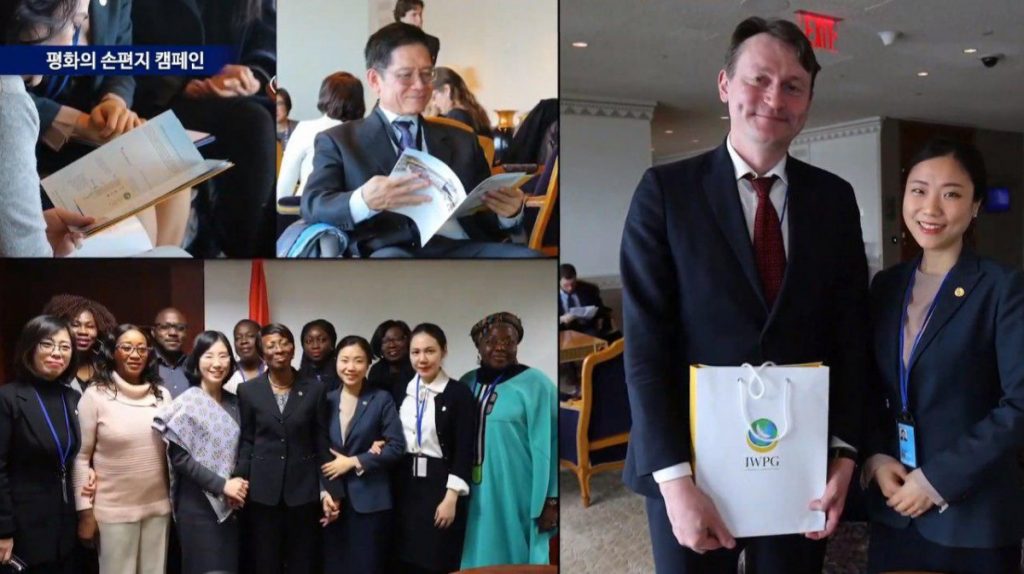 The IWPG is conducting a handwritten letter of peace campaign to urge political leaders from different countries to agree to support DPCW and to enact an international law. The Handwritten Letters of Peace has been published as a compilation of letters. It is being delivered to foreign ministers and heads of state of respective countries through the ambassadors of 191 countries.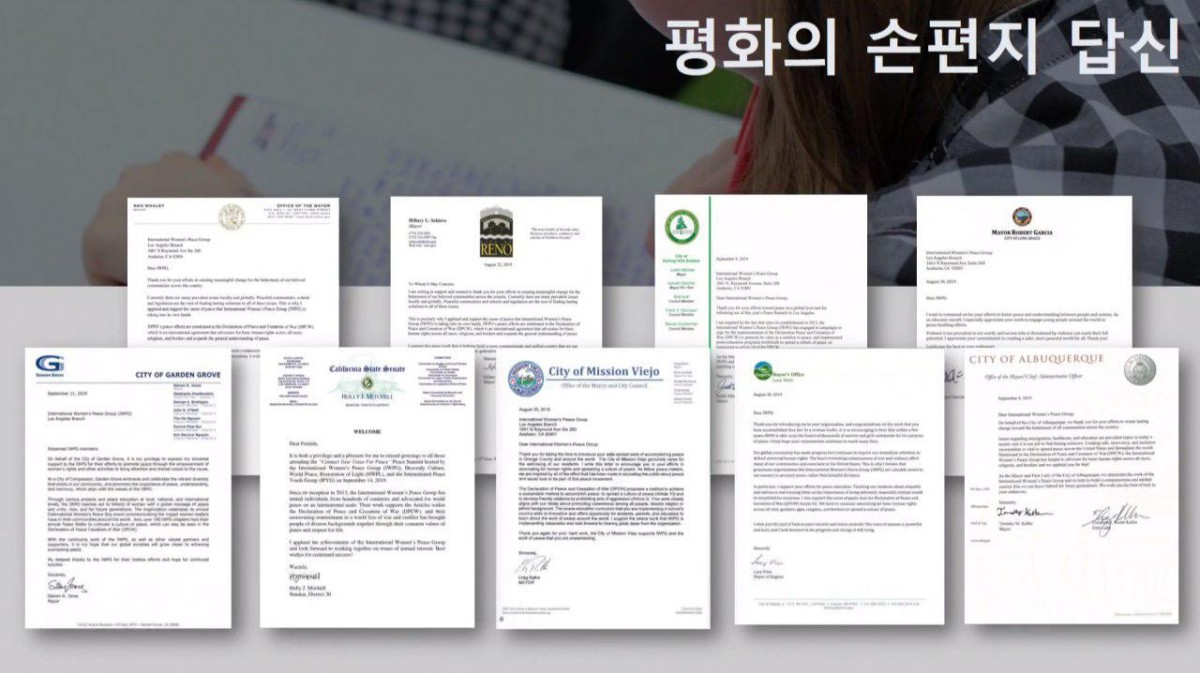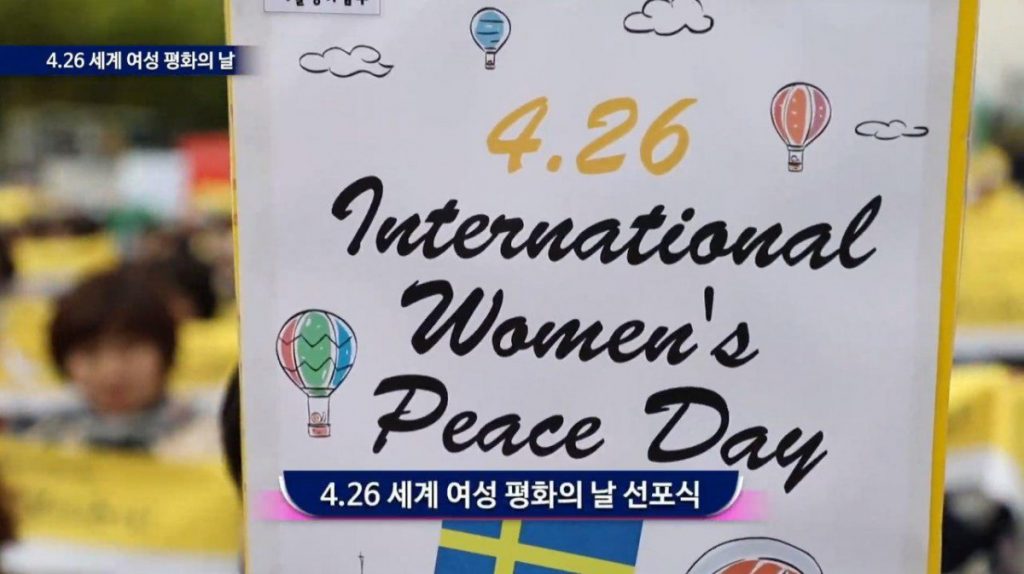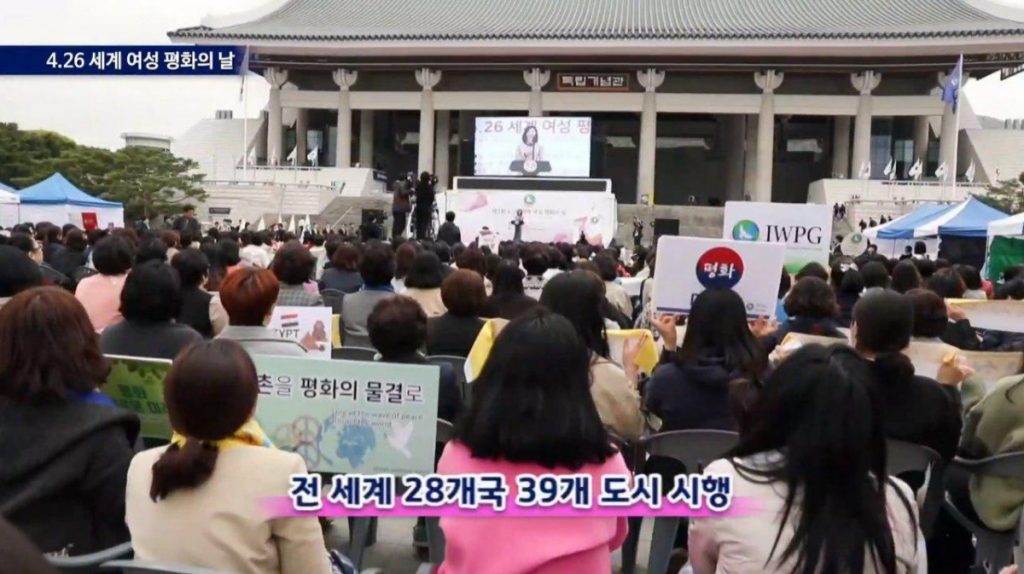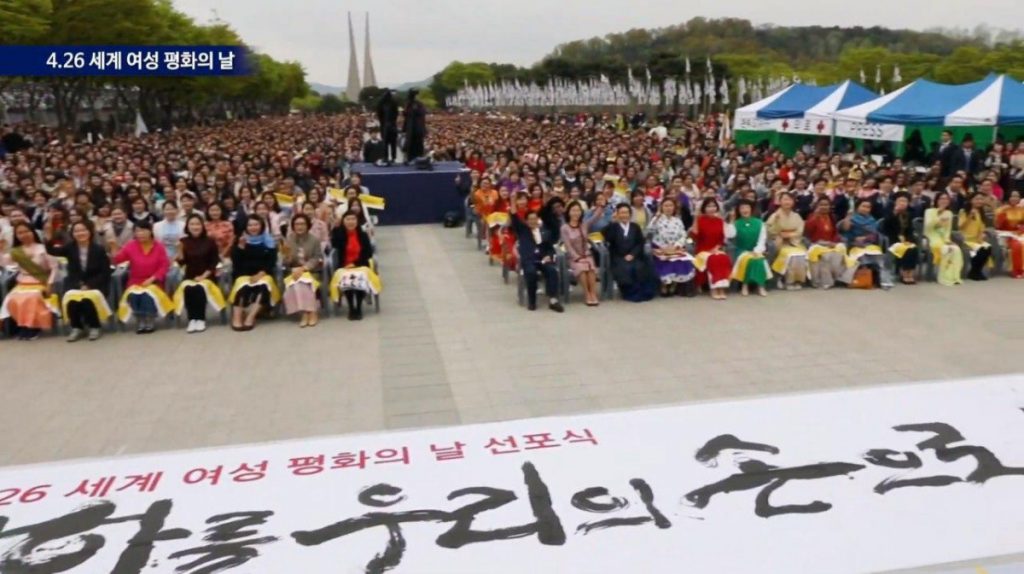 IWPG Chairwoman said "we declare April 26th as the 'International Women's Day of Peace' so that we can gather the hearts of 3.7 billion women around the world today for the realization of world peace and to eternally remember this day. We also support and urge the DPCW, the key to world peace and a peace international law, and have united women to be the messengers of peace in a new age."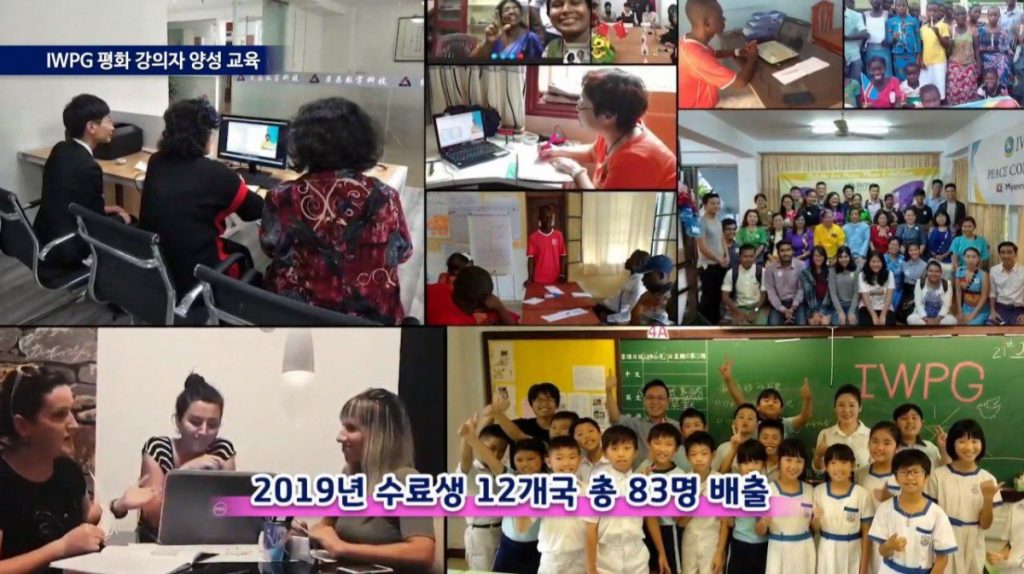 "IWPG Peace Lecturer Training" allows women around the world to learn and practice the spirit of peace. In 2019 there are 83 graduates from 12 countries around the world and about 200 students from 50 countries around the world.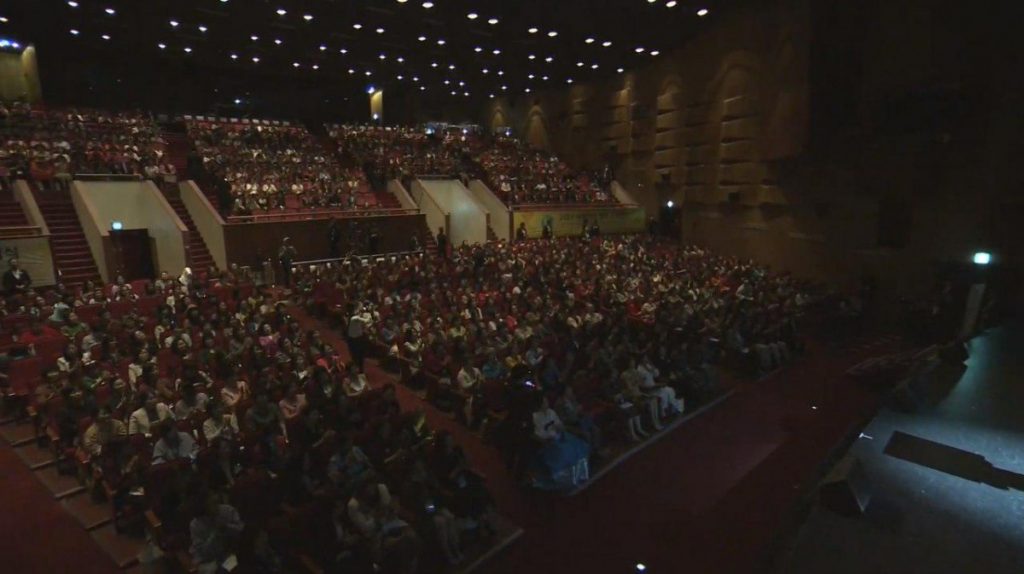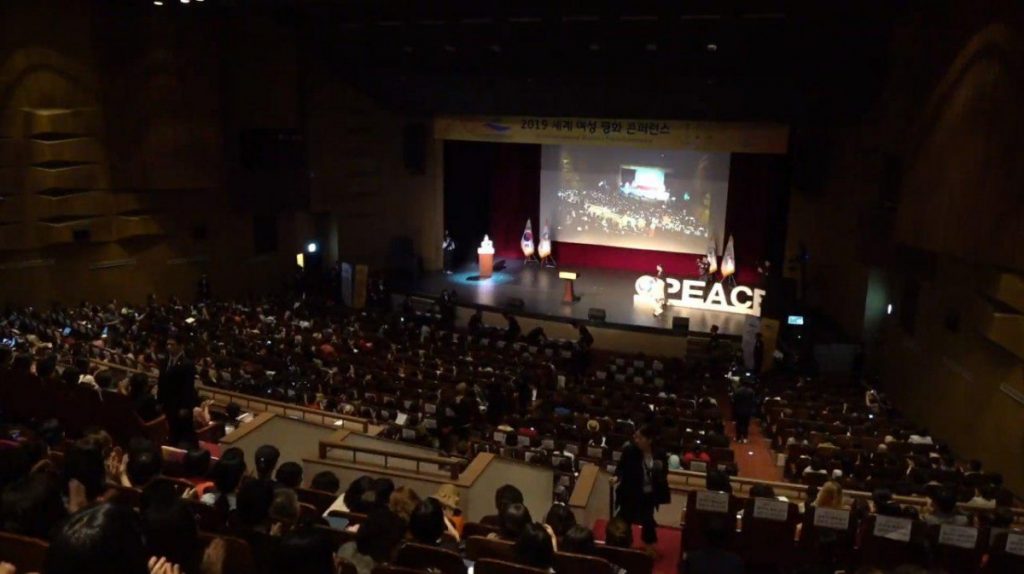 In 2020, the IWPG's walk of peace for the cessation of war will continue to be stronger.
Speech of IWPG Chairwoman
"The noble motherhood of women is the strongest force and the answer to peace that protects children from war and leads mankind into a world of peace. Because half of the world's population is women with the potential for peace, we can turn humanity into a peaceful world without war.
(…) 3.7 billion women from all over the world, and women from South Korea! I ask you to be the main force of peace with IWPG. Let's add the wisdom we have accumulated and use the expertise we have worked for to make sure that peace is complete in this age of life. If your passion, 3.7 billion women, and the explosive power of youth add to the wisdom of the chairman Man Hee Lee, war will surely disappear in this world. We are one! Thank you."
The highlight of IWPG is the 2019 International Women's Peace Conference. The conference was hosted under the theme of "Extending the Network of 3.7 Billion Women to Urge and Support the DPCW and for the Peaceful Unification of the Korean Peninsula". #DPCW #IWPG pic.twitter.com/dhtawGrTyW

— Yoon Hyun sook (@Yoon42013824) September 24, 2019
Also, the Chairman Man Hee Lee of HWPL said "Shouldn't we have a list of all the global women's groups at the IWPG headquarters? Who should work? As you've seen, they're all in HWPL. Former and incumbent presidents are appointed as peace advisers in our HWPL, including Supreme Court justices, National Assembly speakers, and university presidents. How strong we are!
We can do it, right? I just told you, if you had something like this, there's nothing you can't do, right? Isn't that right? It's greater than making tens of thousands of nukes, right? It's more powerful. Let's be one of you and try to bring the whole world into the IWPG and make peace together. I hope so. Thank you."
See you on the next post!
WARP Summit: http://bit.ly/2Zi1BDQ
HWPL: http://www.hwpl.kr/en/
IWPG: http://www.iwpg.org/en/
HWPL Headquarters e-mail: hwpl@hwpl.kr.
Sign your support for DPCW: http://bit.ly/30lrUdI
Online Peace Letter: http://bit.ly/2P2ZgNj
Teaser1: http://bit.ly/2YX7mMd
Teaser2: http://bit.ly/2ZnWUMW
Peace is up to you 🙂 Good luck!