What is HWPL?
Heavenly Culture, World Peace, Restoration of Light (HWPL) has been registered with the United Nations and is now Special Consultative Status with the UN Economic and Social Council (ECOSOC) and associated with the UN Department of Global Communications (DGC).
HWPL has 170 branches, 158 advisors, 506 publicity ambassadors and over 200,000 volunteers worldwide. HWPL makes worldwide efforts to eliminate war, and is known as the most accomplished NGO in the short run among peace organizations.
Suwon World Cup Stadium (Big Bird)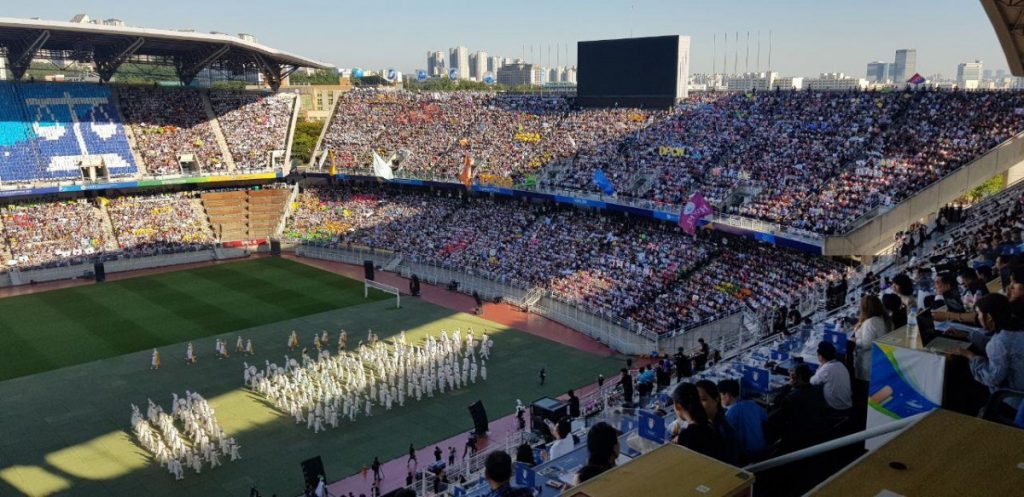 Built in 2001, the Suwon World Cup Stadium (수원월드컵경기장) is a football stadium in the South Korean city of Suwon. People call it Bigbird because when seen from above, the stadium looks like a bird.
Location: 456, Uman-dong, Paldal-gu, Suwon, Gyeonggi-do, Republic of Korea
Capacity: 43,959
Field size: 425,000 m² (site) 66,595 m² (floorage)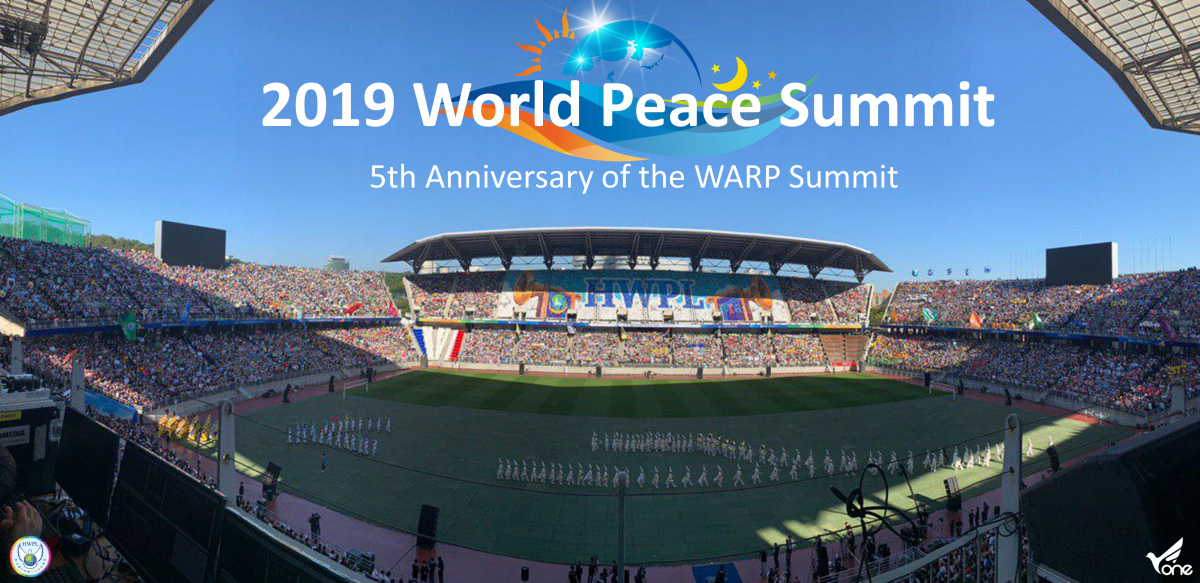 Mr. Man Hee Lee, Chairman of HWPL, proclaimed a message of peace filled with passion through his opening speech by saying "Five years ago, at the WARP Summit, Political leaders pledged to work towards an international legal document for peace and cessation of war, religious leaders pledged to achieve the alliance of religions, and heads of various organizations pledged to urge for the completion of this work.
We are working to keep that promise now. The event is held at the same time in many countries around the world. These efforts will shine in the history of the world and we must be united to achieve the promised purpose (of peace). Let the DPCW be presented and passed to the UN General Assembly as international law of peace. We Are One!"
In particular, events are being held simultaneously in 110 countries, including Korea. Despite the over 10 billion won cost to prepare for the event, the stadium's action to cancel such events seems to be really problematic.
Also, my friend who was watching at the scene was also very uncomfortable. The sound of loudspeakers from outside the stadium and constant criticism of HWPL events have inconvenienced the 50,000 spectators inside the stadium.
Due to the act of the group shouting outside the stadium, She could not hear well the speech that was conducted inside the stadium, especially the electronic boards installed on the left and right sides of the stadium were turned off, and it was very sad that She could not see the event as a video such as the card section that showed off the event.
In order for peace to be achieved, I think the level of our culture should be higher. Next time, I expect to have a mature culture, not to disturb the peace event.
Reference:
http://www.ikoreadaily.co.kr/news/articleView.html?idxno=324260#074z
Peace is up to you :0 Good luck!