Berlin, Germany,
The Conference for the Sustainable Peace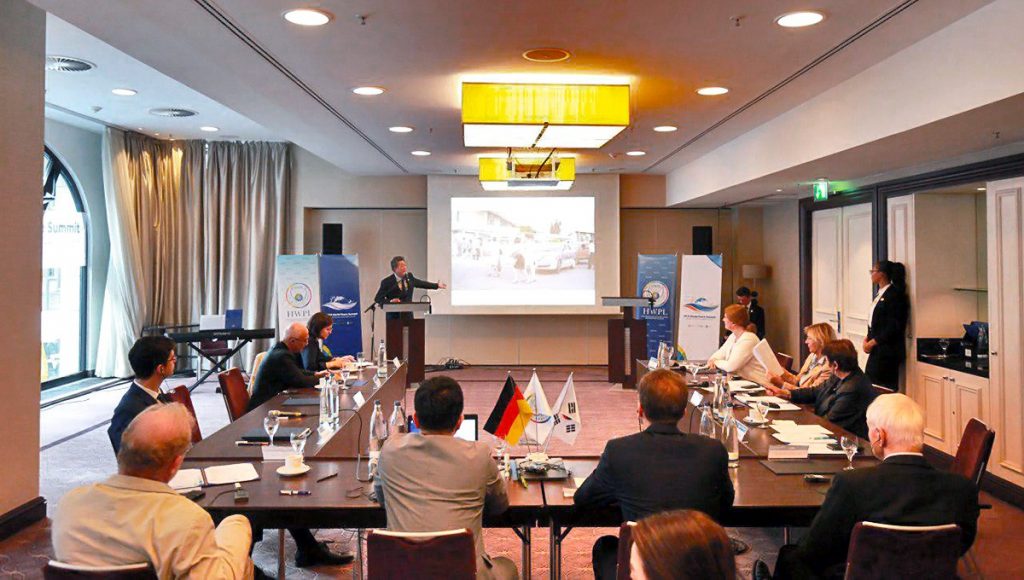 On the September 9th and 10th 2019, the "5th Annual Commemoration of the September 18th World Peace Summit" was held in Hilton Berlin, Germany hosted by Heavenly Culture World Peace Restoration of Light (HWPL), an international peace NGO, in cooperation with international community organizations and governments.
The Summit was joined by 100 participants including Former Prime Minister of East Germany, the Ambassador of South Sudan in Germany and delegates from the government of Germany and Romania, legal experts, religious leaders, and representatives from media, youth, and civil society.
Topic is that "The Spreading of Culture of Peace in Europe"
However, it is a century plagued by conflict, terrorism, extremism, fundamentalism and all types of threats created by mankind, as a result of differences in ideology, religion and culture.
In this regard, there is an acute need to implement a culture of peace and the adjoining education efforts. Implementing a culture of peace is easy, as long as people and institutions are dedicated to fully endorsing it. Campaigns must be performed in order to raise the awareness among people, from the youngest to the oldest, that peace is the ultimate solution in the face of disaster.
The very words "peace" and "cessation of war" have inside the roots of establishing a new international community, one that would be open to dialogue and that would thus prosper. Peace brings prosperity; war brings financial collapse.
Reference:
http://hwpl.kr/en/news/view/191108440/0/EuropeanleadersgatherinBerlinGermanyforsustainablepeacePeaceCouncilandSupportforKoreanPeninsulaUnification
People from Various Sectors Gathered in Fiji to Call for Sustainable Peace and Development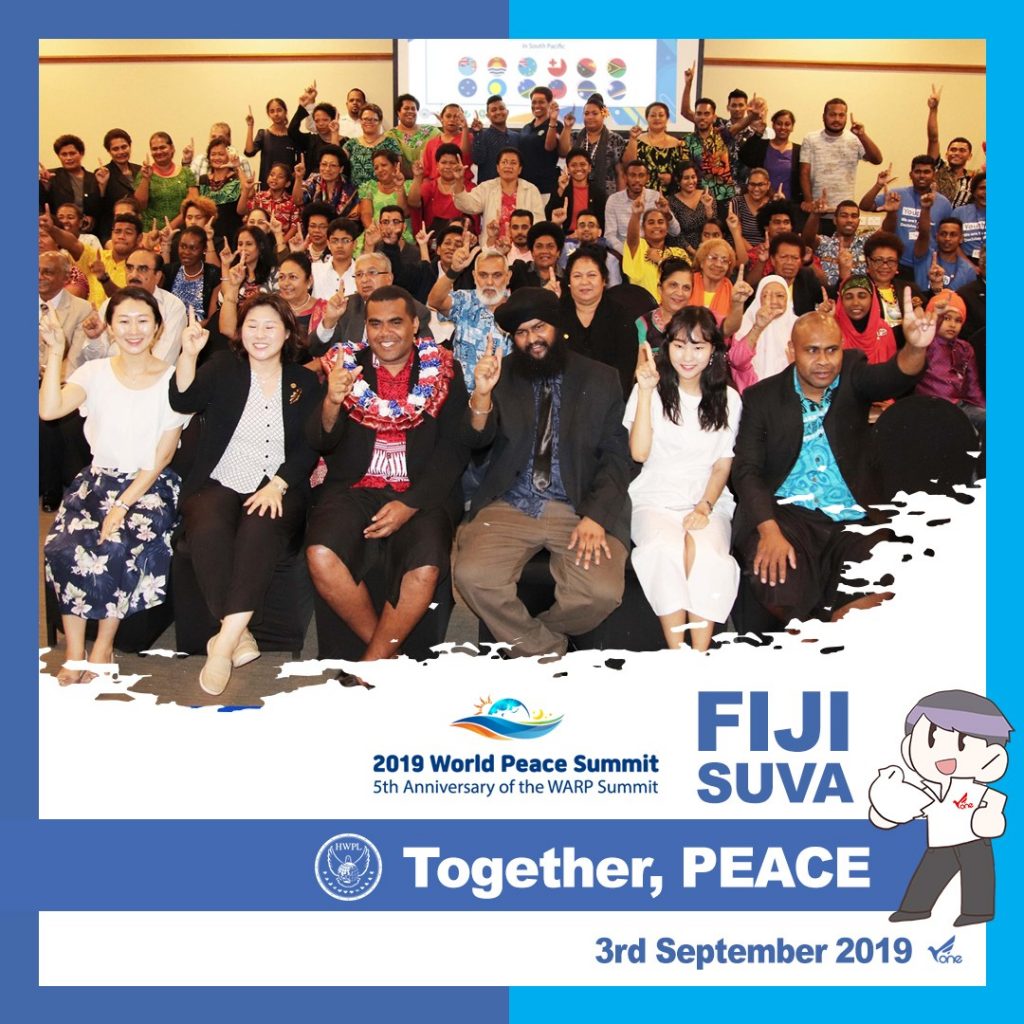 The "2019 HWPL World Peace Summit" was held at the Grand Pacific Hotel in Suva, Fiji, on September 3rd with the theme of "Legislate Peace – Implementation of the DPCW for Sustainable Development." In attendance were the representatives of women and youth organizations, religious leaders, media, and political leaders, including the Minister of Youth and Sports and the Assistant Minister of Youth and Sports.
The participants discussed the necessity of bringing peace in the South Pacific Islands and the plan to urge the heads of each state in the South Pacific Islands to cooperate with the peace projects. After the MOU signing ceremony between HWPL and media outlets including 'The Island Sun' of Solomon Islands and 'Nuku'alofa Times' of Tonga, about 100 participants wrote letters to support the Declaration of Peace and Cessation of War (DPCW).
Through the "Legislate Peace" projects, HWPL has received supporting signatures and peace letter responses from various sectors of global society including Tuvalu and Kiribati among the South Pacific nations.
Reference: http://hwpl.kr/en/news/view/191107437/0/PeoplefromVariousSectorsGatheredinFijitoCallforSustainablePeaceandDevelopment
Peace is up to you 🙂 Good luck!